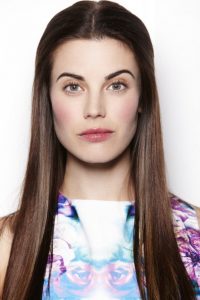 Canadian star Meghan Ory began her acting career in the late '90s. She landed her first main role on the small screen, playing Juliette on the American-Canadian series Higher Ground. She next starred as Sherry Woods on the TV series Vampire High. Her next roles were on the TV movies Lucky 7 and National Lampoon's Thanksgiving Family Reunion. She next joined the main cast of the primetime drama South Beach as Maggie. She continued her acting career in the 2010s. During this period, she became known for her role as Juliet Sanders on True Justice, as well as for her role as Ruby / Red Riding Hood on Once Upon a Time. She also simultaneously starred as Riley Neal on the short-lived show Intelligence. As of 2016, she stars as Abby O'Brien on Chesapeake Shores.
The 35-year-old actress maintains her slender figure and healthy body by observing and practicing a healthy lifestyle. This includes eating a balanced and a well-rounded diet most of the time. She understands the importance of a healthy diet, especially that she's already in her mid 30s. It becomes harder for people to maintain their healthy weight as they get older. In this case, Meghan makes sure she takes care of herself by opting nutritious foods. Most of the time, she avoids eating processed and junk foods.
These mostly are fried and starchy foods. She avoids eating fast food meals, too, because of the sugar, sodium, and saturated and trans fat present, which, apparently are unhealthy. Instead, she selects lean proteins, whole grains, fiber-rich foods, fruits, and vegetables. She incorporate all these healthy items into her daily diet. This is what makes her maintain her slender figure and good health overall. Moreover, she indulges in her cravings every now and then. She just makes sure she does so in moderation.