Career Beginnings and Breakthrough
Born Megan Denise Fox on May 16, 1986 in Oak Ridge, Tennessee, United States, she started her training in dance and drama at the age of five in Kingston, Tennessee. At age 13, she began modeling after she won numerous awards at the 1999 America Modeling and Talent Convention held in Hilton Head, South Carolina.
When she was 15, she made her acting debut in Holiday in the Sun. In the next few years, she became active on television, making appearances in several television shows, including What I Like About You and Two and a Half Men. In 2004, she made her Hollywood debut in Confessions of a Teenage Drama Queen. That same year, she landed the role of Sydney Shanowski in the television series Hope & Faith.
In 2007, she made her breakthrough after being cast as Mikaela Banes in Michael Bay's Transformers, for which she received an MTV Award nomination for Best Breakthrough Performance. She reprised her role in the sequel, Transformers: Revenge of the Fallen in 2009. She was set to appear in the film's third installment but was not included because of her public statements comparing working under director Michael Bay to Hitler.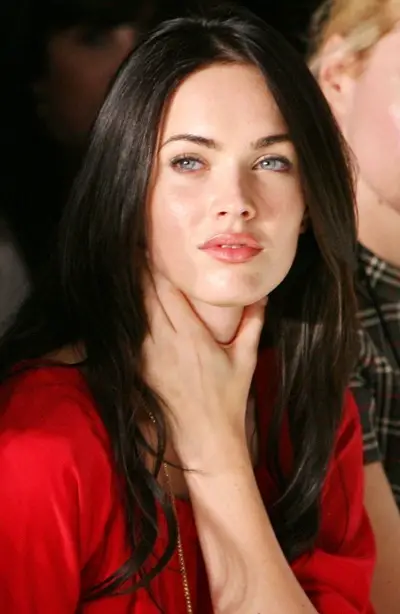 After her departure from the Transformers franchise, she had her first lead role in Jennifer's Body, and played the female lead in Jonah Hex, which became a commercial and critical failure. She also starred in another unsuccessful film, Passion Play, alongside Mickey Rourke.
In 2012, she had a minor part in Sacha Baron Cohen's comedy The Dictator and starred in Judd Apatow's comedy This Is 40. She was also featured with Dominic Monaghan in the music video of the single "Love the Way You Lie" by Eminem and Rihanna.
Did she or Did she not?
Because of her distinctive beauty and sex appeal, Megan has been the subject of plastic surgery rumors. She has been named Sexiest Woman by several men's magazines, and fans and critics alike are intrigued if everything about her seemingly flawless appearance is natural.
Although she did not admit to undergoing any cosmetic remedies, some plastic surgeons had stated that Megan's beauty does not seem to be all natural.
Dr. Raan Samayin, a Beverly Hills plastic surgeon had been noted saying, "Megan Fox was attractive before her surgeries, there is no denying that. But her look was simple, girl next door and definitely not distinct. She was not a memorable face and would not have catapult to this degree of fame with her original face."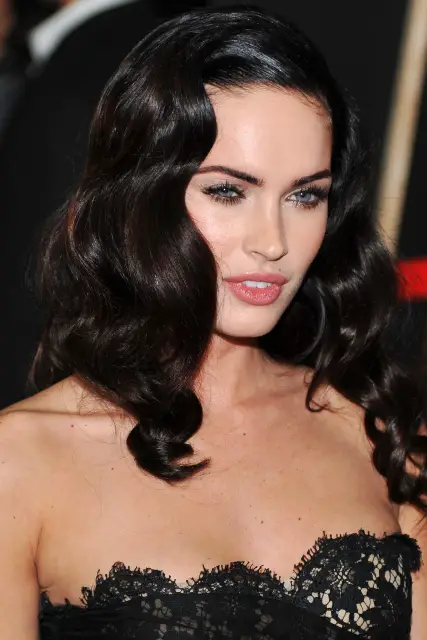 To those wondering what kind of cosmetic procedures Megan had possibly undergone to obtain her flawless looks, Dr. Raan added, "Megan has possibly undergone a non surgical brow lift, in which a qualified person will inject a small morsel of Botox underneath the curve of the brow to achieve a high arch. Another possibility for her eyebrows is hair transplant treatments, a simple method of implanting hairs in the desired areas. Older photos of Megan show an original arch however her present brows are far more defined, higher and longer. This could also be a make-up trick."
The doctor also said that the Transformers actress had also possibly undergone a breast augmentation but opted for a decent and inconspicuous size. Clear suggestions of a breast enhancement are her round breasts that sit towards the underarms, the doctor added.
Dr. Raan also believes that the actress had a nose job, "Megan has also undergone a rhinoplasty and judging from her earlier photos, her nose has been re-shaped, slickened and sharpened. It's unclear whether or not Megan has undergone two rhinoplasty procedures, which is possible considering her nose is quite a world different than 2005, but one procedure has definitely been brought to fruition."
The plastic surgery rumors apparently just did her a favor as these increased her popularity. She has since been featured in a variety of magazines. She is currently married to actor Brian Austin Green, and is now a mother to their first son, Noah Shannon Green, who was born on September 2012. In August 2013, they announced that they are expecting their second child.