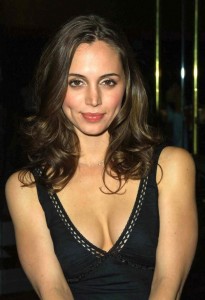 American star Eliza Dushku made her debut playing a starring role in That Night released in 1992. It received positive reviews, garnering attention among critics. She was around 11 at the time. Her next movie was released the following year, in This Boy's Life. After a couple of other roles as a teenage star, she starred in Bring It On in 2000 when she was already around 20. Prior to this, she was already very popular among TV viewers for her notable role in Buffy the Vampire Slayer in 1998. Then she landed the lead on the television series Tru Calling, which ran for two seasons from 2003 to 2005. She then took a few years break from acting on-screen and only returned in 2007 with acting gigs on film and TV. Before the decade ends, she starred and produced the show Dollhouse, which aired on television for two seasons. In the 2010s, she continued working as a film actress with roles in some features, most notably in The Scribbler released in 2014.
The former child star is now 35 years old, but her beauty and youthful charm hasn't faded yet. Standing at 5'5, the actress has managed to maintain her slender figure through exercising regularly and eating clean and healthy, of course, something she recognizes since the beginning as an essential part of keeping one self maintain an excellent well-being. This is why she still looks radiant despite being in her mid 30s. She's fully aware that starting an unhealthy eating habit at a young age would take its toll eventually. So, she took the other way and look at her now.
Aside from performing cardio exercises to improve her strength, Eliza relies on healthy foods' nutrition to make her look and feel good. Interestingly, she announced in December 2011 about starting a vegan diet after watching the documentary Forks over Knives, although in 2014 she announced that she no longer practices such diet. Now, she just eats basically healthy foods rich in proteins, fiber, and anti-oxidants, which she gets from fish, chicken, oats, and fruits and vegetables.