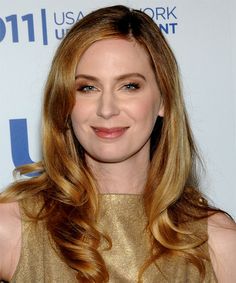 Hollywood star Anne Dudek got her start when she made her debut in an episode of ER in 2001. Her first starring role was in the series The Book Group, though it was canceled soon. At the same time, she played Jennifer Carter in the show For the People. Her first role on the big screen was in 2003's The Human Stain. Her next role was as Tiffany Wilson in the comedy film White Chicks. She later starred in the films 10 Items or Less and Park. At the same time, she made notable guest appearances in some shows.
This includes Less than Perfect, Invasion, Bones, and How I Met Your Mother. She later became known for her role as Francine Hanson in Mad Men, Lura Grant in Big Love, Dr. Amber Volakis in House, and Danielle Brooks in Covert Affairs. Following this, she starred in the movies Shadow People, The Waiting, and Middle Man. She also starred as Benedicte Schaeffer in Those Who Kill, Pearl Sunderland in The Magicians, Tracy Brand in The Flash, and Pamela Duncan in Bosch. She also currently stars in the comedy series Corporate.
The 43-year-old actress stays in shape by eating clean. She generally avoids foods that her body does not sit well with. "I try to avoid grains because my stomach just does much better without them. Along the same lines, I used to have a massive sweet tooth but have tried to cut out sugar completely. Half a banana in a smoothie tastes incredibly sweet to me now," she revealed.
Because she has stomach issues, she's picky of the foods she consumes. And the ultimate solution to her tummy problems? Collagen. "I used to make and drink bone broth regularly and the high collagen in the broth helped me with some stomach issues. It sounds a little trendy and 'L.A. weird' but honestly made me feel much healthier!, she revealed. She also incorporates probiotics into her diet, which is why she loves yogurt.