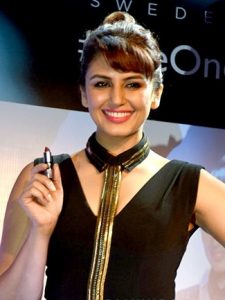 Bollywood star Huma Qureshi began acting on stage before going with a film career. Prior to movies she also acted on television ads. It was only in the 2010s that she began acting on the big screen. Her debut was in the movie Gangs of Wasseypur where she had a supporting role. Her debut proved to be strong, earning her nominations at the Filmfare Awards. This includes Best Female Debut and the Best Supporting Actress nominations. Around the same time she had her first female lead in the film Luv Shuv Tey Chicken Khurana. Subsequently, she starred in Ek Thi Daayan. She continues to star in films up to present.
Standing at 5'7, the 30-year-old actress maintains her fit and healthy self through nutritious eating. She knows that any fitness won't work if not paired with proper nutrition. That's why she makes it a point to always eat balanced meals. She also focuses on eating healthy foods rather than foods that are high in calories and fats. She stays away from processed and junk foods as well as fried ones. Though she indulges her cravings occasionally, she makes sure she does so in moderation.
She starts her day with a healthy breakfast. She typically has fruits like papaya and apple. She also has upma, Poha and yogurt. For lunch, she has dal with 2-3 rotis and a vegetable juice or coconut water. For dinner, she prefers a lighter meal. So, she opts to only have a bowl of soup with milk. She focuses on eating fruits and vegetables. She also keeps herself hydrated by drinking 12 glasses of water daily. For the actress, eating right is something that not only makes her look good, it also contributes to her high energy levels. This helps her get her day productive with lots of accomplishments.