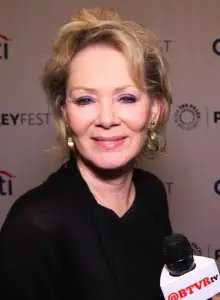 Hollywood star Jean Smart started her career in the early '80s, starting with the ABC sitcom Reggie. Shortly after, she starred in the NBC sitcom Teachers Only. Her breakthrough role was as Charlene Olivia Frazier Stillfield in the CBS sitcom Designing Women. She starred on the show from 1986 to 1991. Meanwhile, the actress also pursued a film career starting with 1984's Flashpoint. She next had roles in the films Protocol, Fire with Fire, Project X, and Mistress.
After this, Smart had performances in the movies The Brady Bunch Movie, The Odd Couple II, and Guinevere. She also starred in the short-lived shows High Society and Style & Substance. She continued her career in the 2000s, both on film and TV. She starred in the movies Forever Fabulous, Snow Day, Disney's The Kid, Sweet Alabama, Bringing Down the House, Garden State, I Heart Huckabees, Lucky You, Hero Wanted, and Youth in Revolt.
Smart maintained her prolific career, starring as Detective Sherry Regan in the TV series The District, Lana Gardner in Frasier, Marlene Pellet in In-Laws, Kate Barnett in Center of the Universe. Smart also portrayed Martha Logan in 24 and Regina Newly in Samantha Who? In the 2010s, she became best known for playing The Duchess of Cornwall in the TV movie A Royal Romance and Floyd Gerhardt in Fargo. Her most work on television was as Agent Laurie Blake in HBO's Watchmen.
To stay in shape and feel good from the inside out, Jean Smart is mindful of her diet. But while she's generally conscious of her food choices, she's also learned not to be extreme about it. "You know as far as diet goes, for a while I was really obsessed with counting fat grams along with the rest of the world. I have found that a high-carbohydrate diet, really, I can gain weight on that even if it's low fat," said the actress. "I like chicken all the time, but every once in a while I'll have to have a little bit of red meat or pork."