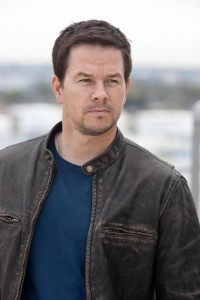 Model and rapper-turned-actor-producer Mark Wahlberg has come a long way. His decision to make a transition to acting in the 1990s proved to be a wise one considering where he is now. Some of his notable roles during this time were in Boogie Nights and Three Kings. Wider recognition came in the 2000s with starring roles in The Perfect Storm, Planet of the Apes, and The Departed. In the 2010s, some of his works on the cinema are in The Other Guys, The Fighter, Lone Survivor, Ted, and Transformers: Age of Extinction. He has also been recognized for his acting chops, getting an Oscar nomination for Best Supporting Actor for his role in The Departed. He has also received acclaim as a producer with The Fighter as the said movie received an Oscar nomination for Best Picture.
Standing at 5'8, the 44-year-old actor is prominently known for his chiseled-looking body. Since starting his career as a model and a rapper, Mark has had his body all bulked up even before. Every part of his body can be remarked with perfection, from his chest, to his arms, and legs, and most notable of his features is his arms. Regardless of his roles in a lot of films, Mark's biceps have remained in great condition. For one, the actor changes his routine frequently. First, Mark pyramids his weights, starting to work on something heavy for 10 reps in every routine.
Afterwards, he increases the weight but he lessens the reps on the following sets. This instantly results to the hitting of a wide scope of muscle fibers, which only shows the effectiveness of this strategy. In addition, he creates a warm-up into the training so he could avoid using heavy weights earlier when his body is not yet prepared for them. After all, working out is not just about exercising and expecting results after.