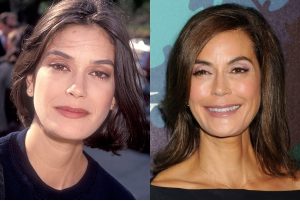 Early Life and Entry to Hollywood
Born on December 8, 1964, Teri Hatcher studied acting at the American Conservatory Theater. During her initial years, she was a NFL cheerleader. Then came an opportunity on television, where she was cast to star on the TV series The Love Boat. This was followed by MacGyver and Capitol, both some time in the mid to late 1980s.
In the next few years, she continued her career on the small screen with guest roles, as well as on the big screen where she appeared in the movies The Big Picture, Tango & Cash, Soapdish, and Straight Talk. In the 1990s, she was still prolific on television with a notable role on Sunday Dinner. It was, however, her role on the TV series Lois & Clark: The New Adventures of Superman where she portrayed Lois Lane that earned her widespread prominence.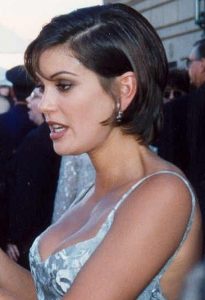 Her newfound fame courtesy of the show led her to secure more roles on the big screen, such as in The Cool Surface, All Tied Up, Heaven's Prisoners, 2 Days in the Valley, as well as played the role of Paris Carver in Tomorrow Never Dies. After Lois & Clark: The New Adventures of Superman ended in 1997, she starred in the TV movies Since You've Been Gone, Running Mates, Jane Doe, and Momentum, as well as in the feature films Fever and Spy Kids.
Continuing her acting career in the 2000s, she once again returned to spotlight when she landed the role of Susan Mayer on the ABC comedy-drama series Desperate Housewives. The show was an instant hit and was both critically and commercially successful. She was also acclaimed for her performance, winning the Golden Globe Award for Best Actress in a Television Series, Musical or Comedy in 2005, as well as receiving a Primetime Emmy nomination for Outstanding Lead Actress in a Comedy Series that same year. After Desperate Housewives wrapped up in 2012, she continued her work on the small screen with remarkable performances on the TV shows Jane by Design and The Odd Couple.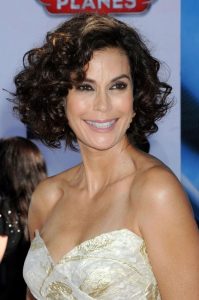 Has Teri Hatcher had Plastic Surgery?
The 51-year-old actress has been a television staple for several years. People first knew her as Lois Lane, all young and fresh and eventually as Susan Mayer. Although she has aged on Desperate Housewives, many still see her as an icon of ageless beauty. That's until news of plastic surgery broke off. With pictures of her circulating on the web and on tabloids, many were quick to assume that the actress has undergone a cosmetic procedure, a facelift specifically, in the hopes of reviving her youth.
Recent images of the actress show her face to shiny and too tight, features that suggest plastic surgery. With her age, it doesn't seem impossible. Ageing actresses in Hollywood take a beating when it comes to continuity as producers prefer younger-looking actresses. That's why the pressure intensifies when one, especially a female, becomes older. While there are exemptions, it can be generally concluded that youthfulness and attractiveness play a huge part to continue a successful career in the show business. It has also been reported that the actress regularly sees a doctor for Botox.