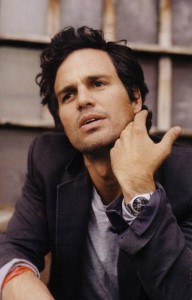 American actor Mark Ruffalo may be in his late 40s, but he surely looks younger than his actual age. He began his movie career in the 1990s where he appeared in several films, though he only received significant attention in the 2000s, first for his performance in You Can Count on Me (2000). In the next few years, he further earned recognition for performances in Eternal Sunshine of the Spotless Mind, 13 Going on 30, Collateral, Zodiac, Shutter Island, and The Kids Are All Right. In the 2010s, he became widely known for playing Bruce Banner or The Hulk in The Avengers and Avengers: Age of Ultron. He has also played lead roles in Now You See Me and Begin Again and received an Academy Award nomination for Best Supporting Actor for his role in Foxcatcher, as well as Primetime Emmy nominations for his work in the TV movie The Normal Heart, which he also produced.
Standing at 5'8, Mark is relatively shorter compared to other actors in Hollywood, but he makes it up by possessing great talents. After more than a decade of building his career, Mark is an established actor with even more promising projects in the present. He basically has an average body but he is firm and lean. For his portrayal of Hulk in The Avengers films, Mark needed to exert more time and effort to look like the part. After all, talents are not enough to portray a character, you have to make physical adjustments as well.
Interestingly, Mark didn't need to really bulk up for the part. When asked about the physical changes he needed to impose on himself, he said: "I've been thinking a lot of how he limits the limitations in his life so I just figured I'll get really cleaned up and change my exercise to more calming exercises. I wanted to lose weight. He added: "This profile I had for him was rakish and thin and looks like someone who does yoga, has those elongated muscles, and so I figured I'd just strip down and start from there. Plus, I had been feeling a little sluggish." Thus, Mark's focus for the said part was not to achieve a chiseled-looking body but to actually just lose weight.