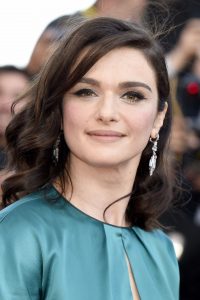 English celebrity Rachel Weisz started her acting career in the early '90s. Her first acting stint was on the TV movie Advocates II. She next had guest roles on some British shows. On the big screen, her first significant work was in the movie Chain Reaction. She then rose to prominence for playing the female lead in The Mummy. In the 2000s, she got further success with the films Enemy at the Gates, The Mummy Returns, and About a Boy. Subsequently, she had a good run with starring roles in Constantine, The Constant Gardener, and The Fountain. In the 2010s, she starred in The Bourne Legacy, Oz the Great and Powerful, and most recently Denial. She won an Oscar for Best Supporting Actress for The Constant Gardener.
Standing at 5'7, the 46-year-old actress still looks youthful. She has also maintained her fitness throughout the years. Despite being busy with her acting career and motherhood, the actress focuses on practicing a healthy lifestyle. Looking at her body, it's obvious how great she looks and how toned she is. In an interview, she expressed her thoughts on dieting in Hollywood. She said: "Don't diet away your curves".
The actress does not believe in the need to take great lengths just to look slim. She added: "That would be like dieting away your femininity. I believe in eating right, eating healthily. You don't have to resort to drastic measures." Rachel herself believes in the importance of eating right. For breakfast, she has apple-cinnamon oatmeal frittata, egg whites, and dry apples. For lunch, it's curried chicken salad, non-fat yogurt, and a slice of no-flour bread. At night, she goes light with lemon salmon, quinoa, and side salad. She prefers eating non-fat cottage cheese and apples for snacks, as well as veggie salami and brown rice cake.