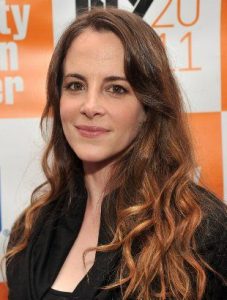 Hollywood actress Maria Dizzia initially debuted in the 1998 film titled Sense. Nothing followed afterward, only returning in 2006 when she guest-starred in Law & Order: Criminal Intent. That same year, she had a recurring role as Nancy Scialfa in Smith. Afterward, she guest-starred in the television shows Law & Order and Fringe. She also starred in the 2009 film The Other Woman.
She gained more roles in the 2010s, landing roles in the movies Down the Shore, Martha Marcy May Marlene, Keep the Lights On, Clutter, The Happy Sad, and Captain Phillips. Between 2013 and 2019, Dizzia garnered wider recognition for her role as Polly Harper in Netflix's Orange Is the New Black. At the same time, she had performances in several films, including While We're Young, True Story, 3 Generations, Christine, Going in Style, Abe & Phil's Last Poker Game, Humor Me, Fits and Starts, Piercing, and Vox Lux.
In 2019, she had notable roles in the films Late Night, Depraved, Above the Shadows, and William. Her most recent work on the big screen was in 2020's The Outside Story. In addition, she had recurring roles in some television shows, such as in Horace and Pete, Royal Pains, and Red Oaks. From 2017 to 2019, she also played Mrs. Down in 13 Reasons Why. Her latest roles on TV were as Emily in Emergence and Diane Porter in The Undoing.
To keep in good shape, Maria Dizzia is mindful of her diet plan. She has since removed processed foods from her diet, as well as many dairy products. She's also cut back on foods that are high on sugar, saturated fats, and sodium. She doesn't have any diet tricks, though. Just that she follows a balanced diet that contains whole grains, lean proteins, and vitamins and minerals that come from fruits and vegetables. She's also not into any strict diets. She still indulges in her cravings but she does so in moderation.