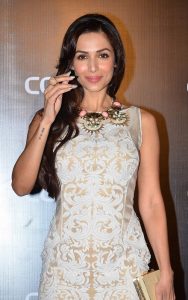 Indian celebrity Malaika Arora Khan is a multi-talented star. She's an actress, dancer, model, and VJ. She's also a TV presenter. She started her career in the late '90s as a dancer for Dil Se.. in "Chaiyya Chaiyya". She also acted in the film. In the 2000s, she mostly had cameo appearances. She starred in the film Kaante though. Her next movie as an actress was in EMI. In the 2010s, all her acting works were cameo appearances. This is because she focused as a dancer in movies. She also danced in a special appearance in the movie Dabangg in "Munni Badnaam Hui".
The actress-dancer is already in her 40s, but she obviously still has a lean and fit body. This is because she takes care of herself well. She does so by eating right and practicing a healthy lifestyle overall. She basically avoids eating unhealthy foods such as processed and junk foods. In addition to this, she stays away from fried, oily and starchy foods. She knows that eating right especially in her age is more crucial than ever. The result of this healthy living is a slender and toned body at 43!
In the morning, she starts her day with her routine. This is drinking a glass of warm water with lemon and some honey followed by a liter of water. This wakes her cells up and gets them working, so her metabolism functions properly. This also helps her eliminate toxins from her body. She then eats breakfast, which usually consists of fresh fruits with idli or porridge or upma or poha or a multigrain toast with egg whites. For lunch, she has 2 chapattis and rice with veggies and chicken along with sprouts as salad. For dinner she keeps it light with a bowl of soup with steamed veggies and salad.