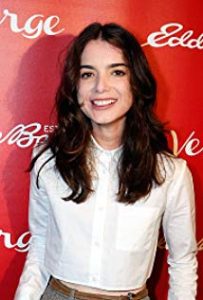 Hollywood star Dylan Gelula started her professional acting career in the 2000s. She debuted as an extra in the 2006 film Lady in the Water. In the 2010s, she pursued acting full-time, first landing roles for short films. In 2011, she made her television debut in an episode of the sitcom Are We There Yet? She next made one-time roles in Law & Order: Special Victims Unit and NCIS: Naval Criminal Investigative Service.
Her notable role on TV was as Gretchen Doyle on the TV Land series Jennifer Falls. She next joined the main cast of the ABC Family drama Chasing Life. She gained wider recognition in 2015 after getting the part of Xanthippe Lannister Voorhees in the Netflix series Unbreakable Kimmy Schmidt. She played the role recurrently from 2015 to 2019.
During this period, she also made her first credited big screen role in 2016's First Girl I Loved. Gelula has since performed in the films Support the Girls, Flower, Under the Eiffel Tower, and Her Smell. She also played Parker in the TV show Filthy Preppy Teens, as well as Aubrey in the Hulu series Casual.
The 25-year-old actress has been practicing a meat-free diet since she was five. "It was Thanksgiving. I asked my mom what turkey was made out of; the answer was revelatory. I was vegetarian from then on out," shared the actress. She has also recently cut out all animal products entirely from her diet. "Three years ago, I cut out all animal products entirely, for health and moral concerns," said Gelula.
The young actress also shared how she influenced her mother to go vegan as well. "After seeing my success, my mom decided to go vegan as well. She's from Tennessee; it goes against everything she was raised to believe about bacon fat, but she loves it," she said.