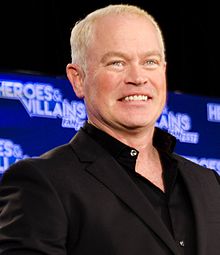 Hollywood actor Neal McDonough had his career beginnings in the 1990s. He initially made one-time roles in such TV shows as China Beach, Quantum Leap, and JAG, among others. In 1994, he had his first movie role in Angels in the Outfield. He next starred as Lieutenant Hawk in Star Trek: First Contact. The rest of the '90s saw him appear in the films A Perfect Little Man and Ravenous. He was also the voice of Bruce Banner in the animated series The Incredible Hulk.
Later in 2001, he played First Lieutenant Lynn "Buck" Compton in Band of Brothers. He next starred as David McNorris in NBC's Boomtown and played Dr. Stephen Connor in Medical Investigation. After this, he played Jack Freed in ABC's Traveler. The actor became further known for his role as Dave Williams in Desperate Housewives. During this period, he also had performances in the films Minority Report, Timeline, Walking Tall, The Guardian, Flags of Our Fathers, The Hitcher, and 88 Minutes.
In the 2010s, he landed several notable roles on television. He played Sean Cahill in Suits, Rusty Patton in Public Morals, and Damien Darhk in Arrow. He also portrayed Dum Dum Dugan in the 2011 film Captain America: The First Avenger. This year, he starred in the film Sonic the Hedgehog. Also, he played recurring roles Malcolm Beck in Yellowstone and Konrad Harlan in Altered Carbon.
Known for playing tough guys on film and television, Neal McDonough works out and trains hard to look the part. Even when not preparing for roles, the actor already observes a healthy lifestyle with nutritious eating and an active lifestyle. For his role in Captain America, though, he underwent extensive training along with the other casts.
"We had to work every day so we had to figure out ways not just to stay in shape and work out a lot, but when we'd see each other on the set we'd have our little mini boot camps everyday," said the actor. "We'd have pushup competitions, and we'd have belittling competitions."