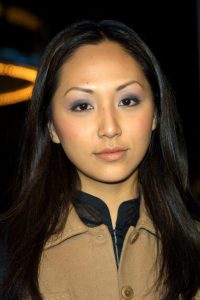 Actress Linda Park had her career beginnings in 2001. She first appeared in an episode of Popular. That same year, she made her big screen debut in the movie Jurassic Park III. Her breakthrough role was as Ensign Hoshi Sato on the sci-fi series Star Trek: Enterprise. It aired on television from 2001-2005. She later had performances in the films Spectres and Honor. Her next role was as Sally Lance on the crime drama series Raines.
She later starred as Denise Kwon on the short-lived series Women's Murder Club. In 2009, she had a role in the film Infestation, as well as played the role of Maggie Cheon on Starz series Crash. In the 2010s, she first landed one-time roles on The Mentalist, NCIS, and House. This was followed by performances in the films Yellow Face and The Face of Love.
In the TNT series Legends, she had a two-episode role as Dr. Blair Halstrom. Next, she guest-starred in an episode of Castle. More recently, she played Jun Park in 5 episodes of Bosch. She then guest-starred on iZombie and The Resident.
About 20 years ago, the actress was diagnosed with lupus. Nonetheless, she has since learned to live with her condition. That's why it's crucial for her to follow a healthy diet plan. She has to make sure that her diet mainly consists of nutritious meals. When eating, not only does she consider what makes her happy, she has to think about what makes her body happy.
That's why throughout the years she has learned to enjoy eating veggies, fruits, proteins, and healthy fats. She's cut down on her sugar so she limits eating sweets. She even observes a grain-free diet because she discovered that's what works for her. "I think many people can tolerate dairy, others can eat whole grains — it's about knowing your body," said the actress.