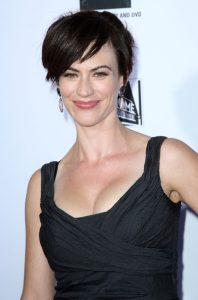 It was in 2004 that actress Maggie Siff debuted in an episode of Third Watch. She next had one-time roles in Rescue Me, Law & Order: Special Victims Unit, 3 lbs., and Grey's Anatomy. Her first recurring role was as Rachel Menken in the acclaimed series Mad Men. She played the said role recurrently from 2009 to 2015. Simultaneously, she appeared in 3 episodes of Nip/Tuck as Rachel Ben Natan.
She also had performances in the films Michael Clayton, Then She Found Me, Push, Leaves of Grass, and Funny People. She also guest-starred in an episode of Law & Order. Siff got her breakthrough as Tara Knowles in the television series Sons of Anarchy, which she starred in from 2008 to 2013. For her work here, she received nominations for Best Supporting Actress at the Critics' Choice Television Award.
While on the show, Siff also played Maria Belanger in Life on Mars. She then guest-starred in an episode of A Gifted Man. Following this, she had performances in the films Concussion, The 5th Wave, A Woman, a Part, The Sweet Life, and One Percent More Humid. As of 2016, she stars as Wendy Rhoades in the Showtime series Billions. This year, she had a role in the movie The Short History of the Long Road.
Apart from a healthy diet plan, the actress stays in great shape due to her active lifestyle. Having a full-time gig on television surely keeps her busy physically but she also works out on the side. Not only does this help her maintain a healthy weight, but this also helps her feel happier. When she's not busy, she shares how taking walks and playing with her dog take up her time. She also loves yoga and hiking, which serve as parts of her workout routine. "So we've been taking long walks and doing training. And I love to hike and do yoga and read," said the actress.