Early Career and Worldwide Prominence in the 1980s and 1990s
Brooke Shields and her feisty beauty has since become a staple of attractiveness in Hollywood. Ever since appearing in her critically acclaimed yet controversial role in the 1978 film Pretty Baby, in which she played a child prostitute, Shields has gone from unknown to notoriously famous.
She then continued her career as a model, hitting the covers of prominent magazines, becoming the youngest to be featured on the cover of Vogue at age 14, as well as starring in other well-known movies in the early 1980s, including The Blue Lagoon (1980) and Endless Love (1981). By the time she was 16, she had become one of the most prominent figures in the show business because of her career as a model and actress, in which both of her works were controversial because of her provocative ads and roles. In 1981, Time magazine reported in its cover story that Shields day rate as a model was $10,000.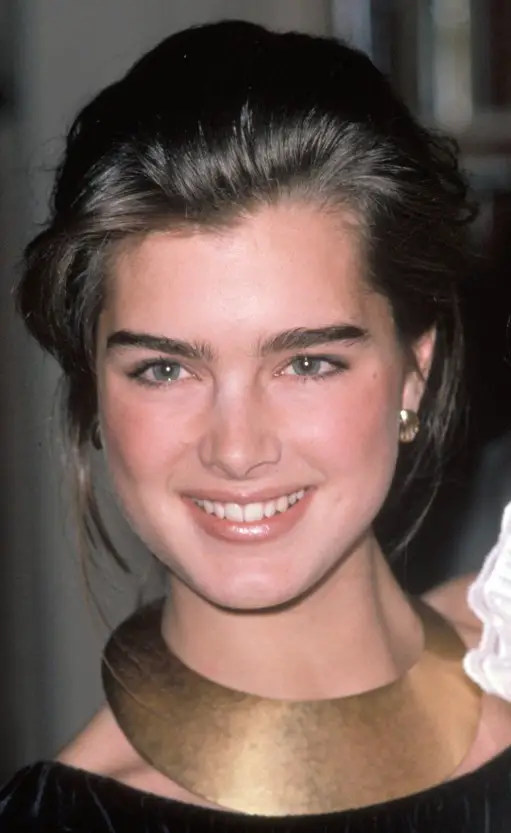 Born on May 31, 1965 to parents Frank and Teri Shields, the pretty-faced actress quit her modeling career to study French Literature in Princeton University, where she graduated with a bachelor's degree. She then returned to acting in the 1990s, appearing in minor roles in such films as Backstreet Dreams, Running Wild, Freaked and The Seventh Floor, among others.
She also became widely known for her titular role in the sitcom Suddenly Susan, which ran from 1996 to 2000. For her performance in the show, she was nominated for a Golden Globe Award for Best Actress – Television Series Musical or Comedy.
Plastic Surgery Rumors and Recent Work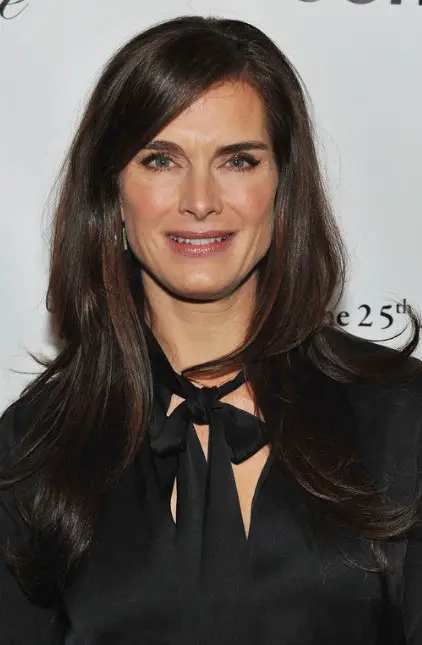 However, as Shields ages in the show business, the inevitability of growing older and looking older comes into play, and being a performer who needs to maintain her radiance, youth and beauty on the screen, the actress has resorted to cosmetic enhancements to help conceal the signs of aging.
A few years back, Shields admitted in an interview that she had tried Botox to eliminate wrinkles and lines but disliked the results and has since stopped and sworn to never have anything to do with cosmetic procedures ever again. Though she has sworn off Botox for good, the actress talked about her consideration of laser treatments to replace the dreaded Botox, saying: "I want laser treatment because I'm not a fan of my wrinkles."
She also added that she's looking for something with a lighter effect. She quipped: "I'm scared I'll end up looking like the Joker." But despite her statement implying her negative stand on plastic surgery, there have been some rumors going around that the actress has already had a nose job during the early part of her career, giving her the perfect nose that complimented her face very well, which in turn generated magnanimous admiration during the 1980s and 1990s.
As of Brooke Shield's possibilities of having cosmetic surgeries, Miami plastic surgeon Dr. Michael Salzhauer said: "Brooke Shields may say she doesn't like Botox, but her forehead sure does. It's odd that she would say that since she is a spokesperson for the company that makes Botox- Allergan. The only other way to achieve her perfectly smooth and wrinkle free forehead is to immobilize the muscles in her forehead through a forehead lift."
He then added: "Also, I'm sure she has had a little plastic surgery to maintain her trademarked arched eyebrows. A browlift and/or an upper eyelift are some ways that she may have maintained her youthful "look". Her nose looks extremely straight and narrow. Makeup may have helped her achieve this look, but I am more inclined to say it was from a Rhinoplasty."
Now in her late 40s, the actress still acts both on television and film actively. On television, she's known for her roles in Hannah Montana, Lipstick Jungle, The Middle, That 70s Show and Army Wives. She has also recently appeared in a variety of movies, including Hannah Montana: The Movie, Furry Vengeance, The Other Guys, The Greening of Whitney Brown and The Hot Flashes.