Child Acting and Career Growth in Hollywood
Jessica Marie Alba was born on April 28, 1981 in Pomona, California, United States. She expressed interest in acting at the age of five. In 1982, at the age of 11, she convinced her mother to take her to an acting competition in Beverly Hills with free acting classes as the grand prize. She went on to win the contest and took her first acting lessons.
She was signed with an agent nine months later and made her first film appearance with the 1994 movie Camp Nowhere, where she played the role of Gail. She was originally hired for a two-week job but it was extended up to two months when one of the actresses dropped out.
As a child, she also appeared in two national commercials for such brands as Nintendo and J.C. Penney. She was subsequently featured in independent films. Also in 1994, she crossed over to television as Jessica in the Nickelodeon series The Secret World of Alex Mack. She then landed the part of Maya in the first two seasons of the series Flipper.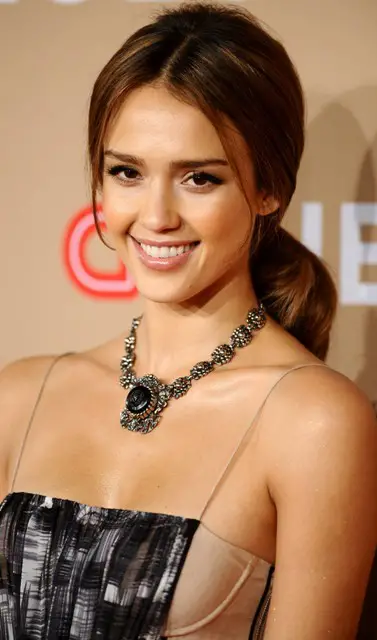 At age 16, she graduated from Claremont High School and went on to study at the Atlantic Theater Company where she studied acting with actor William H. Macy and his wife, Felicity Huffman. In 1998, she appeared as Melissa Hauer in the series Brooklyn South, followed with guest spots in such shows as Beverly Hills, 90210 and The Love Boat: The Next Wave. The following year, she landed a role in the comedy feature P.U.N.K.S..
She came to wider prominence after appearing in the romantic comedy Never Been Kissed starring Drew Barrymore and starring as the female lead in the 1999 film Idle Hands. Her major breakthrough came after she was selected over 1,200 candidates for the role of the genetically engineered super-soldier, Max Guevara, in James Cameron's science-fiction television series Dark Angel.
The series ran for two seasons until 2002 and it earned Alba critical acclaim as well as a Golden Globe nomination for her performance. She also received the Teen Choice Award for Choice Actress and Saturn Award for Best Actress for her work in Dark Angel. In 2003, she returned to the big screen as dancer/choreographer Honey Daniels in Honey.
She next starred as Nancy Callahan in Sin City in 2005. Her performance earned her the MTV Movie Award for Sexiest Performance and a Saturn Award nomination for Best Supporting Actress. That same year, she gained further mainstream fame for her role as Sue Storm / Invisible Woman in the superhero movie Fantastic Four and played Sam in Into the Blue.
Despite her growing fame, her acting was also criticized as she received Razzie Worst Actress nominations for her performances in Awake, Good Luck Chuck, and Fantastic Four: Rise of the Silver Surfer. She also received the same nominations for her performances in Fantastic Four and Into the Blue.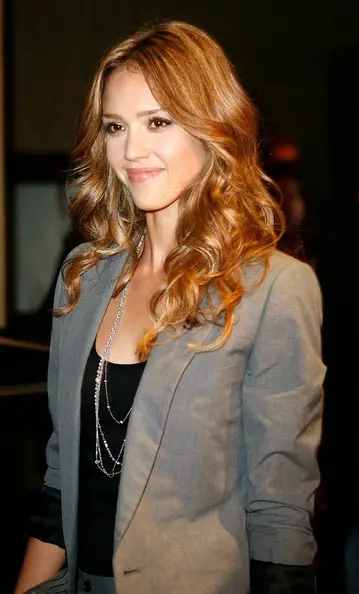 In 2008, she made a transition to the horror film genre with The Eye, a remake of the Hong Kong horror feature. The film received negative reviews from critics while Alba's performance garnered mixed response. She won a Teen Choice for Choice Movie Actress: Horror/Thriller and a Razzie Award for Worst Actress-nomination as well. That same year, she starred with Justin Timberlake in The Love Guru, which became a commercial flop.
Her later projects include Valentine's Day, The Killer Inside Me, Machete, An Invisible Sign, Little Fockers, Spy Kids 4: All the Time in the World, A.C.O.D. and Machete Kills. She also made her voice debut with animated film Escape from Planet Earth. Her upcoming movies include Sin City: A Dame to Kill For, Dear Eleanor, Barely Lethal, How to Make Love Like an Englishman and Stretch.
Plastic Surgery Reports
The 32-year-old actress started her career in the show business at an early age and the viewers have come to know her as the fresh-faced young actress turned-femme-fatale in Dark Angel. Though already born with a beautiful face, there are rumors that pertain to Alba's going under the knife to achieve a more refined nose.
Old photos of the actress show her to have a wide and flat nasal bridge. When compared to her recent look, her nose has become smaller and more refined, highlighting her facial features. The actress is also said to have breast implants as her cup size seems to have increased recently. On the other hand, her bigger breasts may be a result of breastfeeding as Alba is now a mother of two daughters, Honor Marie Warren (born 2008) and Haven Garner Warren (born 2011) to husband Cash Warren.