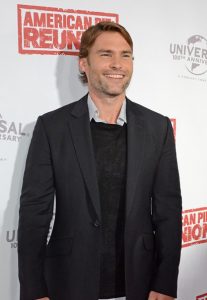 Hollywood actor Seann William Scott debuted in an episode of Unhappily Ever After in 1996. The following year, he had his first movie appearance in Born Into Exile. His breakthrough came later in 1999 when he starred as Steve Stifler in American Pie. In the 2000s, he starred in the movie Final Destination. Next, he played Chester Greenburg in the comedy film Dude, Where's My Car?, for which he got Teen Choice nominations.
He went on to reprise his role as Steve Stifler in the American Pie sequels American Pie 2 and American Wedding. In 2005, he played Bo Duke in The Dukes of Hazzard. Subsequently, he had starring roles in Trainwreck: My Life as an Idiot, Southland Tales, and The Promotion. Scott ventured into producing with the movie Balls Out: Gary the Tennis Coach, which he also starred in.
He played Steve Stifler again in the 2012 sequel American Reunion. Recently, he starred in the film Goon: Last of the Enforcers. His latest roles were in the 2018 films Bloodline and Green Dolphin. As of 2018, he stars as Wesley Cole in the Fox series Lethal Weapon as part of the show's third season. He's also a voice actor, best known for voicing Crash in Ice Age: The Meltdown and its sequels.
The 43-year-old actor stays fit by working out on a regular basis. Unlike many actors who need a trainer to help them stay in shape, Scott has pretty much kept himself lean on his own. "I did it on my own. The first job I had in Los Angeles was at a gym, so I learned all I needed about training," said the actor. For his work in American Pie, he said he lifted weights to bulk up but not anymore. "Right now, I probably weigh 160. I run 10 to 12 miles a day, jump rope for 20 minutes, and swim 20 laps. I hardly ever take a day off," he continued.