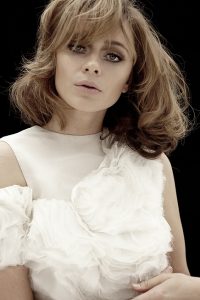 It was in the 1993 film Breathing Under Water that actress Maeve Dermody's career started. However, her next role did not come until in the 2000s, appearing in an episode of the TV series White Collar Blue. In 2007, she gained recognition for her starring role in the British-Australian film Black Water. She next appeared on the Aussie show The Chaser's War on Everything. Her next role was in the movie Beautiful Kate, after which she guest-starred on My Place.
In the 2010s, she first starred in the movie Griff the Invisible and on the miniseries Paper Giants: The Birth of Cleo. She went on to star as Lee on the series Bikie Wars: Brothers in Arms and played Polly Nesbitt in 2 episodes of Rake. Subsequently, she starred as Claire Simpson on the show Serangoon Road. In 2015, she starred as Vera on the BBC One miniseries And Then There Were None, followed by a supporting role in 2:22. She also played Grace Gibson on the British series Marcella and Prudence Sumner on Ripper Street. Her latest roles were in the movie Pawno and as Esther Rose on the British series The Frankenstein Chronicles.
To maintain a healthy figure, the Aussie star works out regularly and sticks to a clean diet. By clean, this means she follows mostly a vegetarian diet, which is how she was raised. "I was raised primarily as a vegetarian, with a lot of respect given to preparing and eating food," the actress shared. Eating healthily is part of her lifestyle, which is why it's not hard for her to avoid processed foods. As a matter of fact, she's not into junk foods. She grew up loving nutritious and well-rounded foods. Plus practicing a vegetarian diet makes her feel great from the inside out, which is a pretty strong motivation for anyone to focus on clean eating.