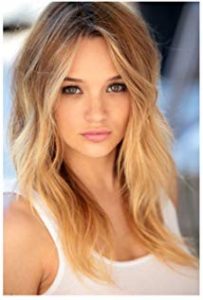 Actress Hunter King debuted in Steven Spielberg's 2001 movie A.I. Artificial Intelligence playing the role of Amanda. That same year, she had her first television appearance in an episode of Roswell. Next, she appeared in the pilot episode of the TV show Hidden Hills and had a role in the independent movie Deus Ex Machina. In the next couple of years, she landed guest roles in a variety of TV shows. This includes Line of Fire, Without a Trace, Dexter, ER, and Hannah Montana.
In 2010, she starred in the TV film It Takes A Village, followed by a guest role in an episode of Workaholics. In 2012, she starred as Adriana Masters in the family drama series Hollywood Heights. That same year, she began playing the part of Summer Newman in the soap opera The Young and the Restless. She's been starring on the said show from 2012 until the present. Her work here has since earned her Daytime Emmy awards and nominations.
At the same time, she appeared in 2 episodes of the game show The Price Is Right. In 2015, she guest-starred in CSI: Crime Scene Investigation. Apart from her work on The Young and the Restless, King also currently stars as Clementine Hughes on the CBS sitcom Life in Pieces, gaining her wider recognition. In addition, she had performances in the movies Judy Moody and the Not Bummer Summer (2011) and A Girl Like Her (2015).
The 26-year-old actress stays in shape by eating right. While she doesn't follow any strict diets, she makes sure she eats healthy foods most of the time. Her diet tricks are pretty simple — eat lean proteins, hydrate with lots of water, go whole grains, and satiate her nutrition needs with plenty of fruits and vegetables. Even with her crazy schedule, she makes efforts to eat something that's good for her body. She also packs healthy snacks, which she brings wherever she goes so she doesn't get hungry and end up bingeing on something unhealthy.