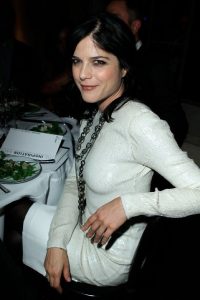 Actress Selma Blair has been acting since 1995. She debuted in an episode of The Adventures of Pete & Pete. She also began her film career during this period with minor roles until her major breakthrough as Cecile Caldwell in the 1999 film Cruel Intentions. It was also during this year that she starred as Zoe Bean in the short-lived series Zoe, Duncan, Jack and Jane.
Following this, she had performances in the movies Down to You, Kill Me Later, Legally Blonde, Highway, The Sweetest Thing, and Dallas 362. In 2004, she played Liz Sherman in the movie Hellboy. She reprised her role in the sequel Hellboy II: The Golden Army. Other films during the 2000s were Pretty Persuasion, The Deal, The Fog, The Alibi, and The Poker House. She later co-starred as Kim in the short-lived sitcom Kath & Kim.
In the 2010s, she became widely known for her role as Dr. Kate Wales in the FX series Anger Management. Later in 2016, she portrayed Kris Jenner in the FX anthology series The People v. O. J. Simpson: American Crime Story. She recently played Jade Duke in 4 episodes of Heathers. In addition, she has also performed in the films Dark Horse, Columbus Circle, In Their Skin, and Sex, Death and Bowling, among others.
Aging suits the 47-year-old actress courtesy of her clean diet plan. In an interview, she got candid about it. "I've been following Alicia Silverstone's The Kind Diet. It helps with my clarity and endurance. In a few weeks, I think I'll start getting into [the gym] when things slow down a bit — it'll be Pilates in L.A.!" said the actress.
So, what exactly is the Kind Diet? Basically, it's cutting out any processed food from your diet. White sugar, alcohol, animal products, and anything that's not natural, are totally banned from hitting the pantry ever again. At least most of the time it is.