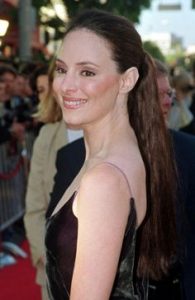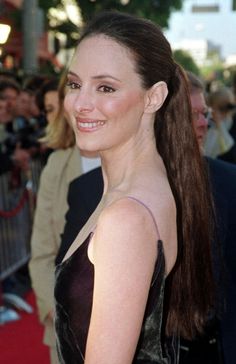 It was in 1978 that actress Madeleine Stowe started her Hollywood journey. During her beginnings, she mostly had guest appearances on the small screen. In the 1980s, she started her film career, debuting in 1981's Gangster Wars. The rest of the '80s saw her perform in the films Stakeout, Tropical Snow, and Worth Winning. She also starred on the miniseries The Gangster Chronicles. The following decade, she became more well-known with her performances in the movies Revenge, Unlawful Entry, The Last of the Mohicans, Short Cuts, China Moon, and Bad Girls.
She achieved wider recognition for starring in 1995's 12 Monkeys. In the early 2000s, she starred in the films Impostor, We Were Soldiers, Avenging Angelo, and Octane. She later appeared as Dr. Samantha Kohl in 5 episodes of the show Raines, as well as starred on the made-for-television film The Christmas Hope. In the 2010s, she became largely known on TV for playing Victoria Grayson on the ABC drama series Revenge. For her performance, she earned a Best Actress nomination at the Golden Globe Awards.
Now that she's in her 60s, the acclaimed actress is now more cautious of her health more than ever. To make sure that she stays slender, fit, and healthy, Stowe eats clean and works out as regularly as possible. Talking about her workout routine in an interview, she knows that exercising is crucial but that it's also important to find a balance, which is why she doesn't overdo it. She knows better than to overfatigue herself, which, clearly, is also as bad as not working out.
"I hike and do Pilates, but I don't overdo it. I'm naturally a little lazy, which I think works to my advantage. I'm a big believer in not overexercising. The strain wears your skin down and ages you," said the actress.