Career Beginnings and Breakthrough on the Big Screen
Madeleine Stowe was born on August 18, 1958 in Los Angeles, California to parents Mireya and Robert Stowe. Originally, she had wanted to become a concert pianist in which she took piano lessons when she was 10 until she was 18. Noted Russian pianist and music teacher Sergei Tarnowsky taught Stowe until his death at the age of 92. Following his death, Stowe quit taking classes.
She then studied journalism and cinema at the University of Southern California. Because she was not particularly interested in her studies, she volunteered to perform at the Solaris, a Beverly Hills theater. While there, she was spotted by a movie agent who got her more appearances on television and film.
In 1978, at age 20, she got her career start when she appeared in an episode of the television series Baretta. This was followed by more guest spots in such TV shows as The Amazing Spider-Man, Barnaby Jones and Little House on the Prairie. She also starred in the TV films The Nativity and The Deerslayer.
In 1981, she made her film debut as Ruth Lasker in the crime drama film Gangster Wars. After this, she involved herself with television projects, appearing in the series Trapper John, M.D., in the miniseries The Gangster Chronicles and in the television movies Amazons (1984) and Blood & Orchids (1986).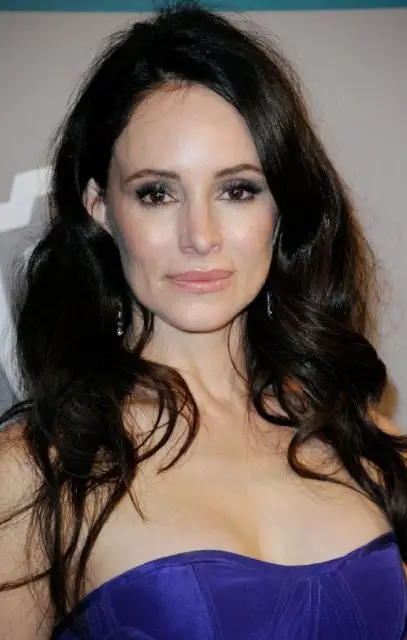 In 1987, she made her breakthrough as Maria McGuire in the crime-comedy feature Stakeout, starring alongside Richard Dreyfuss and Emilio Estevez. Stakeout was both a critical and commercial success, grossing over $65 million worldwide on a $14.5 budget.
Following the success of Stakeout, she starred in the feature films Tropical Snow (1988), Worth Winning (1989), Revenge (1990), The Two Jakes (1990), Closet Land (1991), and Unlawful Entry (1992). Also in 1992, she portrayed Cora Munro in The Last of the Mohicans, opposite Daniel Day-Lewis.
The Last of the Mohicans received worldwide praise from critics and was also a box office success, earning more than $75 million on a $40 million budget in the United States alone. Her critically acclaimed performance in the film also established her an A-list star.
She next joined the cast of Robert Altman's award-winning ensemble feature Short Cuts, playing the role of Sherri Shepard. For her performance, she won a National Society of Film Critics Award for Best Supporting Actress. In 1994, she starred in three movies: Bad Girls, Blink and China Moon.
The following year, she played the role of Kathryn Railly in the science fiction film 12 Monkeys, starring alongside Bruce Willis and Brad Pitt. Reviews for the movie were mostly positive and it became a huge box office hit, grossing over $168 million on a $29.5 million budget. She was then nominated for a Saturn Award for Best Actress for her role.
Her next film came three years later with 1988's The Proposition, co-starring Kenneth Branagh and William Hurt. That same year, she starred alongside Sean Connery, Gillian Anderson, Angelina Jolie and Ellen Burstyn in the comedy-drama movie Playing by Heart. It garnered mixed to positive reviews but was a commercial flop, only earning more than $3 million on a $14 million budget.
In 1999, she starred opposite John Travolta in The General's Daughter, which received poor reviews but was a commercial success, grossing over $149 million on an estimated budget of $95 million. She was then cast as Maya Olham in the science fiction film Impostor, which received negative reviews and became a box office failure.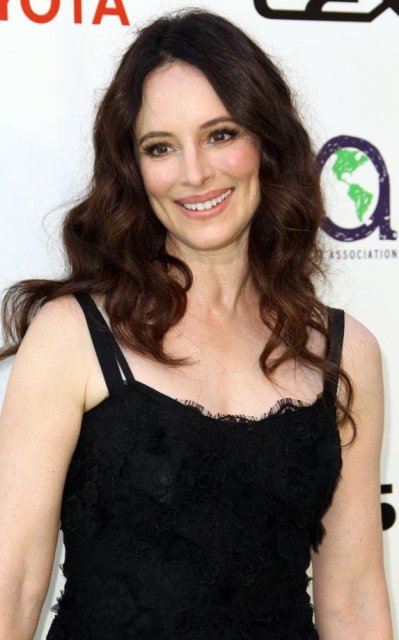 Subsequent Projects and Plastic Surgery
After appearing in some films which turned out to be commercial flops, Stowe redeemed herself when she portrayed Julie Moore opposite Mel Gibson in the war film We Were Soldiers. It became a box office success, grossing over $114 million on a $75 million budget. She has since appeared in such films as Avenging Angelo (2002) and Octane (2003).
After Octane, Stowe took a break from acting and returned after two years with the 2005 TV movie Saving Milly. In 2007, she appeared as Dr. Samantha Kohl in six episodes of the TV series Raines. It took her another two years to return to the small screen, playing the role of Patricia Addison in the 2009 TV movie The Christmas Hope.
In 2011, she started playing the role of Victoria Grayson, the main antagonist in the ABC series Revenge. Her performance in the show was well-received, for which she was nominated for a Golden Globe Award for Best Actress – Television Series Drama in 2012. She was also nominated for an ALMA Award for the same category.
Though she took some time off from acting in the mid and late 2000s, Stowe returned in the spotlight as notorious socialite Victoria Grayson in the hit series Revenge. With her significant comeback, people have noticed that despite being in her 50s, the actress looks really good for her age, with only a few wrinkles and fine lines.
This prompted people to conclude that the 55-year-old actress is relying on plastic surgery to interfere with the natural aging process. Given this, it can be considered that her minimal wrinkles may be a result of Botox and some fillers. According to some reports, Stowe has also had a lower eyelid surgery in the past.
With regards her looks, celebrity plastic surgeon Dr. David Shafer said: "While there are no signs of surgery, she does look great, so my vote would be for good genes and good docs. When done correctly and in the right patients, plastic surgery can be very effective while remaining natural."
Stowe, however, rebuffed such reports and clarified that she has never had any cosmetic surgery nor Botox. According to the Revenge star, her flawless face is a result of facial exercise, drinking lots of water and getting plenty of sleep. And though she undergoes facial occasionally, she sticks with the standard kinds and not those that involve laser treatments.