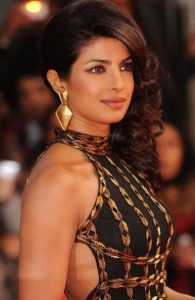 Former beauty pageant title holder Priyanka Chopra has successfully established her acting career. This is not only in India, but also in Hollywood. From becoming the Miss World in 2000s, she has since become a well-known Bollywood actress. Initially, she starred in Andaaz and Aitraaz. She went on to star in Mujhse Shaadi Karogi, Krrish and Don, cementing her fame. Her role in Fashion won her her first Filmfare Award for Best Actress. Her performance in Bajirao Mastani won her a Best Supporting Actress at the Filmfare Award The actress is now an international personality. This is courtesy of her lead role on the ABC series Quantico. She will also star in the upcoming movie Baywatch.
The Indian beauty is certainly securing more opportunities in Hollywood. This is all thanks to her effortless beauty and great acting. Now starring as an FBI recruit, the actress needs to make sure she's physically and mentally fit to play her character. With this, it becomes more crucial for her to watch what she's eating. Of course, fitness is also part of the equation. With the action scenes she needs to do it's important for her to stay fit. Not only to look great, but to also be physically able to do her job.
But interestingly, the Indian actress does not actually work out. For one she admitted to being lucky with her genes, "I have great Indian genes!" she said. She added: "You know, I'm lazy. I want to take advantage of the fact that I have a great metabolism. When I start getting fat I'll work on it!" She just keeps herself fit by being active. No need to enroll to any fitness class. "I like food, and I don't like the gym, and as long as I look like this without doing anything, why bother?" she stated.