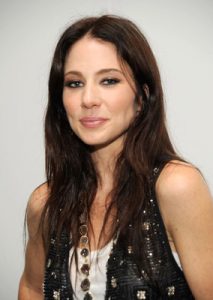 Hollywood actress Lynn Collins debuted in 1999 appearing in an episode of Law & Order: Special Victims Unit. She later made her film debut in 2002's Never Get Outta the Boat. She later had supporting roles in the films 50 First Dates, 13 Going on 30, and The Merchant of Venice. She also starred as Jessica Manning on the short-lived series Haunted. She also played Dawn Green on the first season of HBO's True Blood.
During this period, she had roles in the films The Lake House, The Dog Problem, and Towelhead. She later played Kayla Silverfox in X-Men Origins: Wolverine. In the 2010s, she had roles in the movies Angels Crest, 10 Years, and Unconditional. She went on to play Dejah Thoris in Disney's John Carter. She later starred in 2016's The Hollow Point. On television, she appeared as Olga Akarova in 3 episodes of Olga Akarova. She also recently played Natalie Rogers on the miniseries Manhunt: Unabomber. She'll star in the upcoming sci-fi film Rim of the World.
The 41-year-old actress stays in shape by following a clean diet plan. In an interview, she got candid about her eating habits. "I eat a lot of yogurts because probiotics are super-good for your skin. I'm a skin fanatic, so I also eat a lot of fish and a lot of sushi. In fact, I have to watch it sometimes because I can eat too much. I'm from Texas and my real weakness is beer. I don't drink anymore, though. Instead, I drink non-alcoholic beer. That's my poison now, and I love it," she said.
For her role in John Carter, the actress also modified her diet to improve her physique. "I had to eat some sort of protein and complex carbohydrate every three hours – and I drank a lot of shakes. However, they were wonderful shakes, so I didn't suffer. They were raw vegan shakes, so my skin was amazing during the film shoot," she revealed. She also said she drank lots of smoothies and watermelon juice.