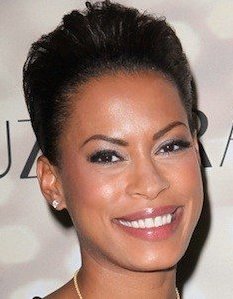 Hollywood star Kearran Giovanni debuted with a small role in television series Law and Order. Some years later, she landed the part of Dr. Vivian Wright in the soap opera One Life to Live, which she played recurrently from 2009 to 2012. After this, she guest-starred in an episode of the USA Network comedy-drama series Royal Pains.
Her breakthrough role on television was as Detective Amy Sykes in the TNT series Major Crimes, starring on the show from 2012 to 2018. Being a regular cast of the program earned her mainstream recognition. She also worked on other TV shows, such as in an episode of Beauty and the Beast. In 2016, she also started playing Senator Diane Hunter, a recurring character in Designated Survivor. More recently, she made guest appearances in Dynasty and Bull. Giovanni also starred as Cutter in The CW superhero series Black Lightning.
In an interview, Kearran Giovanni got candid about her diet plan. Typically, she said she has coffee or water with lemon and Greek yogurt for breakfast. For lunch, she usually has some salad and a three-course meal for dinner, which consists of protein, vegetables, and grains. She also loves to cook and she often makes her own salad.
"I love doing any kind of raw kale salad. I have about 10 different varieties that I can throw together. I also make a mean cinnamon/pecan bundt cake and a great spicy shrimp and white-bean bake…easy-peasy," said the actress.
When cooking her own food, she mostly uses healthy ingredients with her most popular choices being kale, spinach, brussels sprouts, and garlic. When fueling up, the actress drinks her very own green juice, which she makes with four apples, one large bundle of spinach, fresh ginger, and any other fruits she can find in the kitchen.