Early Career and Breakthrough in Hollywood
Bradley Cooper was born on January 5, 1975 in Philadelphia, Pennsylvania, United States to parents Gloria and Charles Cooper. He studied at Germantown Academy in Fort Washington, Philadelphia while working for the Philadelphia Daily News. He graduated in 1993 and went on to enroll at Georgetown University in Washington, D.C.. He majored in English and graduated in 1997 with honors.
During his time in Georgetown, he joined the Georgetown Hoyas rowing team and got his first taste of acting when he became involved with the Nomadic Theatre. He also became fluent in French and travelled to France as an exchange student. Wanting to improve his knack for acting, he attended the Actors Studio Drama School in New York City where he earned an MFA in Acting in 2000. To support himself while studying to be an actor, he worked at the Morgans Hotel as a doorman.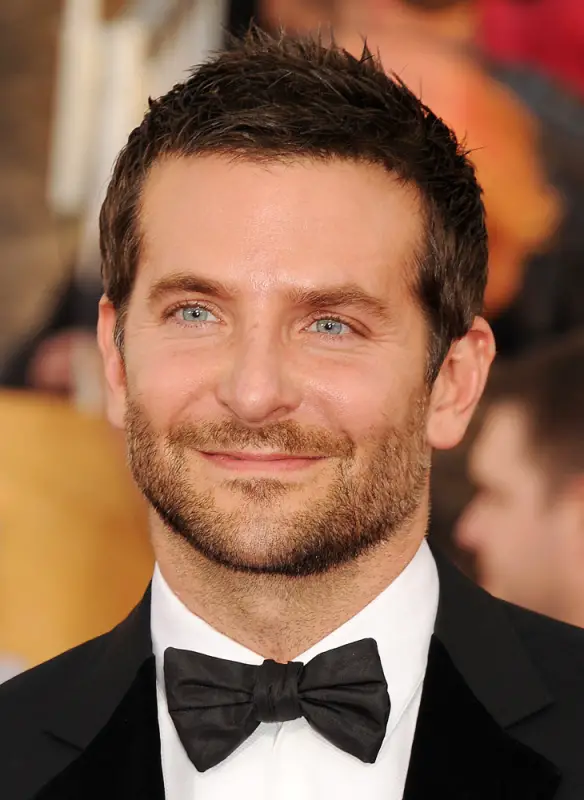 A year before graduating from the Actors Studio Drama School, he landed his first television appearance with a minor role in a 1999 episode of Sex and the City. From 2000 to 2001, he served as the presenter in the adventure series Globe Trekker. Around this time, he made his film debut in Wet Hot American Summer.
He initially had earned recognition on television prior to making it big on the big screen when he played Will Tippin in the popular series Alias from 2001 to 2006. His role in Alias led him to be cast as a supporting role in some romantic comedy films in the mid 2000s, starting with 2005's Wedding Crashers followed by 2006's Failure to Launch.
He also continued his television career with roles in Jack & Bobby (2004-2005) and Kitchen Confidential (2005-2006), the latter of which he was the lead. This was followed by playing a recurring role in Nip/Tuck. Mainstream film success came in 2009 when he starred in the ensemble film He's Just Not That Into You and the comedy film The Hangover.
His role in The Hangover earned him worldwide recognition, which led him towards more promising film opportunities. Subsequently, he has starred in Valentine's Day, The A-Team and reprised his role as Phil Wenneck in 2011's The Hangover Part II. That same year, People magazine named him the "Sexiest Man Alive".
Much critical success came in 2012 when he played opposite Jennifer Lawrence in Silver Linings Playbook, for which he was nominated for an Academy Award for Best Actor. The following year, he once again appeared as Phil Wenneck in 2013's The Hangover Part III and was critically praised for his performance in 2014's American Sniper, getting him his second Academy Award nomination for Best Actor.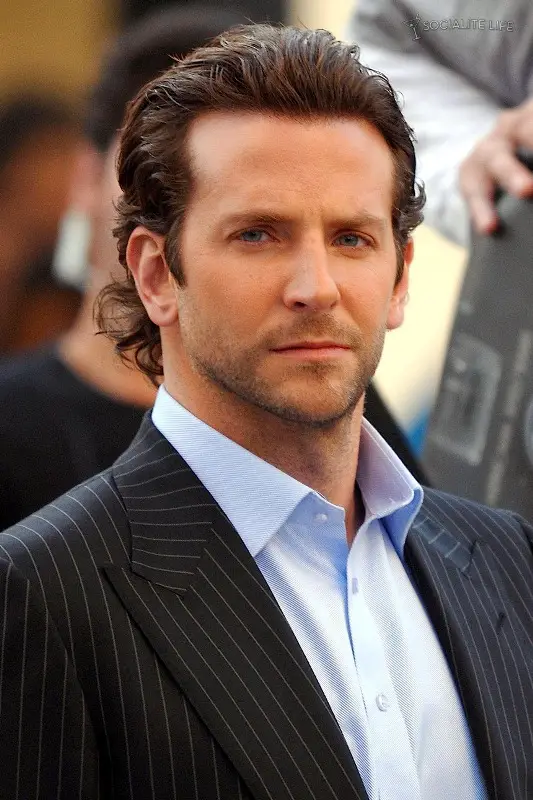 Has Bradley Cooper had Plastic Surgery?
Gone are the days where Bradley Cooper has to be in the background while watching leading Hollywood actors take the spotlight, because now Cooper is one of Hollywood's leading actors with the limelight following him around. He definitely has come a long way from playing small roles in some movies in the early to mid 2000s. With his recent magnanimous success, Cooper is not only the sexiest man alive, he can also be contended as one of the talented ones.
But even critically acclaimed celebrities get to have their own share of plastic surgery rumors, and Cooper is not an exemption, especially that he still looks boyish and charming at 40. Yes, the American Sniper actor has just turned 40 last January and he still has a piece of his teenage self embedded in his good looks. Could this be a result of plastic surgery?
There were reports that Cooper had plastic surgery as a teenager when he got into an accident while messing around at home but that wasn't cosmetic but rather corrective as his face needed some serious fixing. When it comes to the kind of plastic surgery that involves someone wanting to change something in her/his looks for vanity reasons, it can be hard to tell if the Academy Award-nominated actor has had something changed about himself to appear more pleasing.
Miami-based plastic surgeon Dr. Michael Salzhauer has said: "Bradley Cooper has a naturally rugged look. He may have had his nose refined with a Rhinoplasty, but that appears to be the only cosmetic enhancement for him." Dr. David Shafer, on the other hand, believes that the actor doesn't show any signs of invasive surgical enhancements.