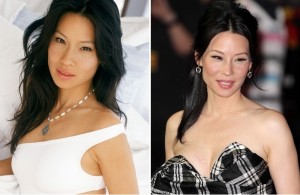 Early Life and Breakthrough on Film and Television
Born on December 2, 1968 in Jackson Heights, New York City, New York, Lucy Alexis Liu first studied at the New York University before transferring to the University of Michigan School of Music, Theatre & Dance, where she graduated with a degree in Asian languages and cultures.
She has initially begun her career when she was 19 after being discovered by an agent. This led her to appear in a commercial. She then began her career performing onstage, first in her university's production of Alice in Wonderland. She made her television debut in an episode of Beverly Hills, 90210.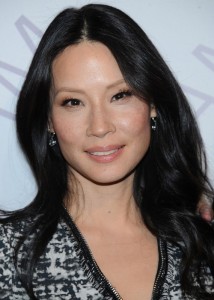 Her first main role on the small screen was as Amy Li in the short-lived sitcom Pearl from 1996 to 1997. A year later, she rose to mainstream fame for her portrayal of Ling Woo in Ally McBeal, earning her a Primetime Emmy Award nomination for Outstanding Supporting Actress in a Comedy Series, as well as a Screen Actors Guild Award nomination for Outstanding Performance by a Female Actor in a Comedy Series.
In the early 2000s, she began a prolific career on the big screen, thanks to her starring role in the blockbuster hit Charlie's Angels in 2000. She went on to reprise her role in 2003's Charlie's Angels: Full Throttle. In 2003 and 2004, she also became widely known for playing O-Ren Ishii in Quentin Tarantino's Kill Bill Volume 1 and Kill Bill Volume 2.
Throughout the 2000s, she has starred in other movies, including Ballistic: Ecks vs. Sever, Chicago, Domino, Lucky Number Slevin, and Rise: Blood Hunter. Being a voice actress, she is best known for being the voice of Master Viper in 2008's Kung Fu Panda and its subsequent sequel Kung Fu Panda 2 (2011).
She has also played the role of Nola Lyons on the television series Dirty Sexy Money from 2008 to 2009. In the 2010s, she has mostly focused on doing voice work and television shows, playing Jessica Tang in Southland in 2012. It was also around this time that she started starring as Joan Watson on the TV series Elementary (2012-present).
Has Lucy Liu had Plastic Surgery?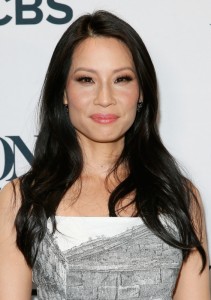 46-year-old Lucy Liu has been in the acting industry since the late 1980s, thus, making her a familiar face among among audiences worldwide. Being said that, it becomes less surprising that she is made a target of some plastic surgery inquisitions. Being a well-known Hollywood actress and an American with Asian heritage makes it even more interesting as there have been a significant increase in cosmetic surgeries performed on Asian Americans in the US.
Given this, could it be possible that the Kill Bill actress has had plastic surgery to enhance her appearance? When compared to her previous look, it is apparent that she looks more refined now, giving her a more glamorous appearance. Or could this be a result of a much more improved make-up and styling? On the other hand, the actress herself has killed off any plastic surgery rumors in their early stages by stating that she has always rooted the natural method of staying beautiful that even minor enhancements such as chemical peels are a no-no for her.