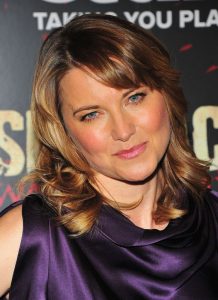 New Zealand actress Lucy Lawless is now a popular celebrity even in Hollywood. Starting her acting career in the early '90s, she got her break after landing the lead on the TV series Xena: Warrior Princess. The success of the show cemented her fame. This also led her to star in movies and other TV shows. After the show ended, she played guest roles on some shows. She next became known as D'Anna Biers on Battlestar Galactica. She later starred as Lucretia on Spartacus: Blood and Sand. She reprised her role on Spartacus: Gods of the Arena and Spartacus: Vengeance. She had also played a recurring part on the comedy series Parks and Recreation. She's recently starred as Countess Palatine Ingrid Von Marburg on Salem and currently stars as Ruby Knowby on Ash vs. Evil Dead.
She may be nearing her 50s, but the actress has surely managed to take care of her body really well. Despite the threats of aging, Lucy has maintained her toned figure and sustained a healthy weight. This is all thanks to her healthy lifestyle. Aside from working out regularly, the former Xena: Warrior Princess star is cautious of the foods she eats. She mostly goes for nutritious ones and avoids eating unhealthy ones. According to reports, the actress follows what they call the Zone diet.
This said diet is all about rich intake of foods loaded with proteins and reducing calorie consumption. By cutting back on calories and carbs, she's able to maintain her slender figure. For breakfast, she mostly goes for eggs or whole grain cereal or toast. She also has a glass of fresh orange juice. For lunch, she mostly has something that has lean protein, so typically meat alongside some veggies. She goes light at dinner, settling on a bowl of soup or some vegetable salads. To stave off hunger, she eats in between her meals. She mostly eats apples or protein bars for snacks.