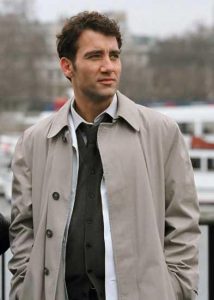 English actor Clive Owen is now a well-known figure in Hollywood. Naturally he started his career on the UK screen. His first notable role was on the British series Chancer in the early '90s. His performance in the film Close My Eyes earned him acclaim. It was, however, in the 1998 movie Croupier that he attracted international attention. Further success came in the 2000s. He won a Golden Globe for his work in Closer. He has since played lead roles in well-known Hollywood films. Some are Sin City and Derailed. He also starred in Children of Men and The International. His performance on the TV film Hemingway & Gellhorn got him an Emmy nomination. He returned to television as the lead star of The Knick.
Clive as an actor has already proven himself. Surely, he's mostly done solid performances on film and TV. The 52-year-old actor is also noticeable for his lean body despite his age. The English actor is one of those in Hollywood who looks great as he ages. The actor credits his healthy lifestyle for this physical and health achievement. He cares about his wellness, that's for sure. One good example is how he decided to quit smoking. After this, he never felt better.
As for his workout habits, Clive works out harder especially if this is needed for a role. Sometimes he needs to gain weight, increase his muscle mass and just generally appear bulkier. When this is required, he must do the necessary tasks. This is how he's devoted to his work as an actor. Of course there are also scenarios wherein he needs to lose weight. Basically, his physical routines depend on his current project. But normally, Clive is an active person. When he's not in the gym or working out at home, he goes out for some outdoor exercises. Sometimes he can be seen biking in his area of residence.