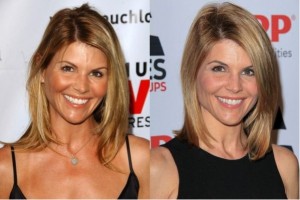 Early Career and Breakthrough on Television
Born on July 28, 1964 in Queens, New York, Lori Loughlin took an interest in acting at an early age, though she began her career by appearing on print ads as she entered her teens. By the time she was 15, she already had acted on the soap opera The Edge of Night.
After appearing on several television shows in the next few years, as well as in some movies Amityville 3-D (film debut), The New Kids, Secret Admirer, and Rad, she got her breakout role as Rebecca Donaldson Katsopolis in the popular sitcom Full House in 1988. Simultaneously, she starred on several TV movies, including Empty Cradle, A Stranger in the Mirror, and One of Her Own.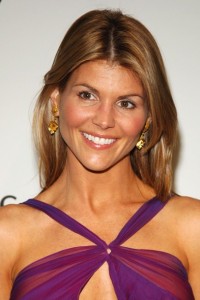 After her role on Full House ended in 1995, she began playing a starring role in the short-lived television series Hudson Street. Afterwards, she landed guest spots in Suddenly Susan and Seinfeld. She next starred in the 1999 movie Suckers. In the early 2000s, she played recurring characters in Spin City and The Drew Carey Show.
She then landed a main role on the television series Summerland where she played Ava Gregory, but the show only lasted two seasons. In 2007, she acted in the film Moondance Alexander and began playing the role of Dr. Joanna Lupone in another short-lived series In Case of Emergency. The following year, she became known again for her role as Debbie Wilson in 90210.
She went on to continue acting on both television and films in the 2010s, appearing as a guest star in Psych, Major Crimes, as well as other TV movies. Around the same time, she starred in the film Crawlspace. In 2014, she starred as Abigail Stanton on the TV series When Calls the Heart. It was announced that she will reprise her role as Rebecca in the upcoming show Fuller House. She was first married to investment banker Michael R. Burns from 1989 to 1996. She next married fashion designer Mossimo Giannulli in 1997. They're still together and have two daughters.
Has Lori Loughlin had Plastic Surgery?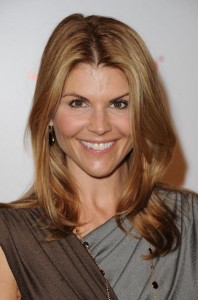 Considering she's already in her 50s, it's a bit surprising that the Full House actress still looks radiant and flawless. It's also even more amazing that she still manages to land significant roles on the small screen despite the issues of ageing in Hollywood where fewer jobs go to actresses who are getting older.
Being on television for decades, Loughlin is certainly a household name and any change on her appearance could be easily noticed as viewers are pretty familiar with how she looks, especially since she began her career on television when she was only a teenager. This being said, there have been claims saying that the actress has had a facelift, explaining why she looks youthful despite her age. In addition, she also receives Botox regularly, resulting to her shiny face.
These reports are merely suspicions as the actress herself hasn't addressed such issues. Observers are just relying on the fact that she looks too flawless it already seems unlikely unless intervened by plastic surgery. So, what do you think? Did Lori Loughlin have plastic surgery? Or is her face just a result of healthy lifestyle and good genes?