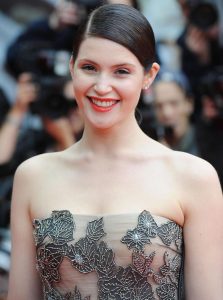 English actress Gemma Arterton started her career in the UK. Her debut was in the British film St Trinian's. She then appeared on the shows Lost in Austen and Tess of the d'Urbervilles. Her first notable role on the big screen was as Strawberry Fields in the Hollywood feature Quantum of Solace. She got further noticed after starring in the film Clash of the Titans. She then played the title role in The Disappearance of Alice Creed, as well as played the female lead in Prince of Persia: The Sands of Time. In the 2010s, she continued her prolific film career. She starred as Gretel in Hansel & Gretel: Witch Hunters and played the titular role in Gemma Bovery.
Standing at 5'7, the actress makes herself remarkable with her curvy figure. Entering Hollywood, she knows there is pressure among actresses to be skinny. This is something she doesn't want to put herself into. In an interview, she stressed the importance of being healthy and not overdoing it for the sake of losing weight. She said: "Why does that go hand in hand with the acting profession?" For the actress, one's weight has nothing to do with being a great actress.
When asked about her own figure, she said: "People don't go on about it as much now because I've said I just don't care. But it's good to talk about it." Basically, the actress values a healthy lifestyle. She enjoys eating healthy foods and this helps her stay in shape. As much as she could, she avoids eating processed food and stays away from sweets. She focuses on eating fruits, vegetables and lean protein. Aside from working out, she believes eating healthy is vital in order to not only look great, but also feel great. But she does it for herself and not because of the pressures in Hollywood.