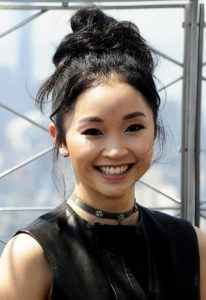 Lana Condor is one of Hollywood's new rising stars thanks to her recent performances both on television and film. She started strong in her career, debuting with the role of Jubilation Lee / Jubilee in the superhero film X-Men: Apocalypse released in 2016. That same year, she appeared in the movie Patriots Day. Meanwhile, on television, she had her first role on the made-for-TV film High School Lover in 2017. 2018 is Condor's big year.
During this period, she played the lead star in Netflix's teen film To All the Boys I've Loved Before. This definitely gained her wider recognition. She was also cast for a starring role in the upcoming movie Alita: Battle Angel. The film is set to be released in December 2018. Speaking of upcoming works, the actress will also star in the upcoming film Summer Night and upcoming series Deadly Class, which will premiere on Syfy.
The 21-year-old actress pretty much stays slim and fit by eating healthily and in moderation. She doesn't follow any diet tricks. For her, depriving herself of food is not something that'll work for her because she loves food and she loves cooking. In an interview, she gushed about how much she's a foodie. "Food. I know that sounds random, but food culture really inspires me! I love educating myself on different culture's dishes and foods that are important and celebrated within that culture. I also think food brings people together. It's unifying! she said.
She even shared that if she didn't become an actress, she'd have definitely chosen food and cooking as her career. "If I wasn't acting, I would want to be in the food and restaurant business. I really love to cook, and am fascinated by the art of cooking in general," said Condor. Nonetheless, she still acknowledges the importance of clean eating so she tries her best to eat healthily most of the time.