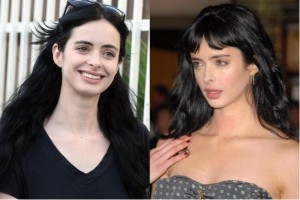 Early Career and Eventual Success
Krysten Ritter was born on December 16, 1981 in Shickshinny, Pennsylvania, U.S.. She graduated from high school in 2000. At age 15, she was scouted by a modeling scout at a modeling event, which led her to work as a model on the side while attending high school. When she was 18, instead of attending college, she decided to further pursue modeling so she moved to New York City where she was able to launch an international modeling career, appearing on print ads and television commercials. She had also walked the runways of multiple fashion shows in several cities like Paris and Milan.
In the early 2000s, she began an acting career, which she had already somehow done prior by appearing on commercials. She first made an uncredited appearance in the movie Someone Like You in 2001. Two years later, she got an acting gig as one of Julia Roberts' students in Mona Lisa Smile. She next got a recurring part in the soap opera One Life to Live in 2004. The following year, she played Beth in the film Slingshot and played Gia Goodman, a recurring character in Veronica Mars, which somehow earned her recognition among television audiences. After Veronica Mars, she played Lucy, another recurring part in Gilmore Girls.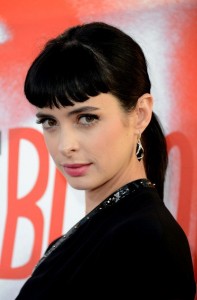 From 2006 to 2007, she appeared as Allison Stark in the sitcom 'Til Death. Afterwards, she also busied herself playing small to supporting roles in such films as 27 Dresses, What Happens in Vegas, and played the lead character's best friend in the romantic comedies Confessions of a Shopaholic and She's Out of My League. She then got her break after getting significant attention for her pivotal character in the acclaimed series Breaking Bad as Jane Margolis from 2009 to 2010.
She the became part of the main cast of the short-lived series Gravity. She then secured the lead part in the sitcom Don't Trust the B—- in Apartment 23, but it only lasted two seasons and ran from 2012 to 2013. During the same period, she appeared in the films Life Happens, where she also served as the writer and co-producer, Vamps, Listen Up Philip, and reprised her role the movie Veronica Mars in 2014. The following year, she began playing the titular character in the new television series Jessica Jones based on the Marvel Comics character. The show has garnered widespread praises from critics.
Has Krysten Ritter had Plastic Surgery?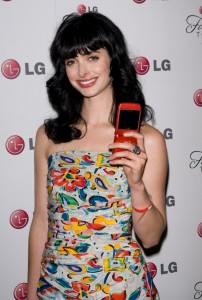 34-year-old Krysten Ritter is getting further attention now that she's headlining the new Netflix series Marvel's Jessica Jones. Prior to this, she was also prolific on both her movie and television career. With her remarkable physical appeal and amazing acting chops, it's no wonder that she'd be given a major opportunity to prove herself. As her name becomes more mainstream, she attracts the curious eyes of those various observers, wondering if the actress has done anything plastic surgery-related.
What makes some people suspect her of undergoing a cosmetic procedure is because of her seemingly-perfectly slim nose, which compliments her other facial features really greatly. However, her nose doesn't actually look fake, it just looks slim, which makes her very lucky for having such a feature. Standing at 5'9, Ritter's physical features are just proportional with her height, so there's nothing to speculate about. Her breasts are of average size and look natural, too. Thus far, everything about the Jessica Jones star is plastic surgery-free.