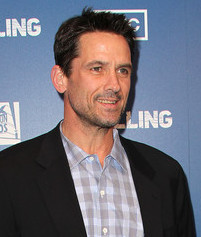 Hollywood actor Billy Campbell began his entertainment career in 1982. He debuted in the film How Sleep the Brave. He next played recurring role Luke Fuller in the television series Dynasty. He next joined the main cast of the show Crime Story as Det. Joey Indelli. During the 1990s, he landed roles in several films, including The Rocketeer, Bram Stoker's Dracula, Gettysburg, and The Brylcreem Boys, among others.
He then starred as Rick Sammler in the ABC series Once and Again, which he starred in from 1999 to 2002. At the same time, he portrayed Moses in the miniseries In the Beginning. He next portrayed Ted Bundy in the TV movie The Stranger Beside Me. Campbell then starred as Jordan Collier in the CBS show The 4400, as well as played recurring part Carter Buckley in The O.C. At the same time, he starred in the films Enough, Gods and Generals, and Ghost Town. In the 2010s, the actor starred as Darren Richmond in the AMC series The Killing.
He went on to play Abraham Lincoln in the TV movie Killing Lincoln. From 2014 to 2015, he starred as Dr. Alan Farragut in the Syfy series Helix. Between 2017 and 2020, he starred Det. John Cardinal in the Canadian series Cardinal. Other film roles include Fat Kid Rules the World, Copperhead, and The Scribbler. Campbell is also a voice actor who starred in the animated series The Rocketeer as Dave Secord.
Billy Campbell takes care of himself by staying active in his lifestyle. He also tries to be consistent with his workout routine, although he admits that to be a challenge sometimes. Nonetheless, he keeps on discovering new ways to work out. "I recently started CrossFit training, and it's the perfect storm. It's intense, but I only do it twice a week, which is not bad," said the actor. "Some people do it every single day, but I'm too old and have too many other things to do."