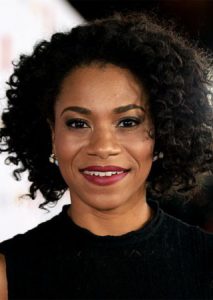 Hollywood star Kelly McCreary started her acting career in 2005, playing the role of Kelly in several episodes of Cyberchase. Later in 2009, she appeared in an episode of The Electric Company, as well as played recurring role Yvonne in White Collar. She next made guest roles in The Onion News Network and Rubicon.
In 2011, she had her first movie role in Being Flynn. Her first starring role on the small screen was as Tyra Dupre in the medical drama Emily Owens, M.D. Afterward, she had performances in the films How to Follow Strangers and Baby, Baby, Baby. She also appeared in 2 episodes of Scandal, as well as had a one-time role in Castle.
McCreary is now best known for her role as Dr. Maggie Pierce in Grey's Anatomy, which she started playing in 2014. The following year, she portrayed singer-actress Eartha Kitt in the feature film Life. From 2018 to 2020, she also starred the voice of Dot in the animated series Harvey Street Kids. She recently reprised her role as Dr. Maggie in the Grey's Anatomy spin-off series Station 19. In Grey's Anatomy, she's been part of the show's main cast since the 11th season.
Kelly McCreary tries her best to live a healthy life. She exercises, lives an active lifestyle, and eats well. But just like everybody else, she finds it hard to resist food sometimes. "I'm going to be honest—although I like to make healthy choices at every meal, sometimes I just can't resist the craft services on set," said the actress.
Nonetheless, she makes sure most of her meals contain protein-rich foods and fiber from fruits and veggies. She avoids binge-eating and usually eats in moderation. She also avoids processed foods, anything with lots of sugar, salt, and oil. Instead, she focuses on having clean, whole foods to nourish her body. She also stays strong with her fitness regimen that includes yoga, cardio, and weight training.