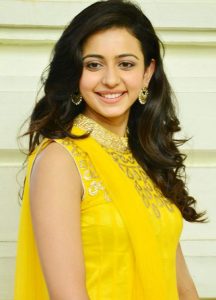 It was in 2009 that Rakul Preet Singh started her acting career. Her first role on the big screen was in the Kannada movie Gilli. A few years later, she starred in the Telugu movie Keratam. She next made her Tamil debut in Thadaiyara Thaakka. After starring in Tamil's Puthagam, she starred in the Telugu film Venkatadri Express. Her work in the said film gained her acclaim, as well as a Filmfare nomination for Best Actress – Telugu. In 2014, she made her Bollywood debut in Yaariyan. During the same period, she starred in the Telugu feature Loukyam. This gained her another nomination at the Filmfare Awards. Last year, she starred in the movie Nannaku Prematho, earning her critical praise for her performance. More recently, she starred in mostly Telugu films, such as Winner and Rarandoi Veduka Chudham, among others.
Venturing into modeling, beauty pageants, and ultimately acting, Rakul Preet Singh always knows she has to take care of herself. This is not just to maintain her good-looking appearance, this is also to make sure that she stays fit and healthy. So, she takes care of her beauty and healthy by eating right and working out. She engages in an active lifestyle because she wants to stay fit. She also wants to stay strong and energetic. Exercising on a regular basis also makes her happy as exercise has been proven to boost one's mood.
In an interview, she talked about her fitness regimen. She said: "I am somebody who enjoys workout, it's not a burden for me, "'Oh my god I have to stay fit, so I have to workout'". I enjoy the whole process of sweating out, if I don't workout for two to three days straight, I start feeling very lethargic, it feels incomplete." As a matter of fact, the actress and model works out six days a week. She does cardio exercises, HIIT, and strength training. She even does yoga, too.