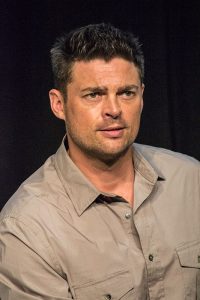 Hollywood actor Karl Urban started acting professionally in 1990. His first role was in the New Zealand series Shark in the Park. Later in 1992, he made his film debut in Chunuk Bair. He then made notable roles in the TV shows Shortland Street, Xena: Warrior Princess, and Hercules: The Legendary Journeys. In the 2000s, he had roles in the local films The Irrefutable Truth about Demons and The Price of Milk before venturing into Hollywood.
His first role in an American film was in 2002's Ghost Ship. His portrayal of Éomer in The Lord of the Rings: The Two Towers and The Lord of the Rings: The Return of the King brought him mainstream attention. He has since starred in several other Hollywood movies, such as in The Chronicles of Riddick, The Bourne Supremacy, Doom, and Pathfinder. He then became further known for portraying Leonard McCoy in the latest Star Trek film installment.
During this period, he also portrayed Woodrow F. Call in the miniseries Comanche Moon. In the 2010s, Urban had starring performances in the films And Soon the Darkness, Red, Priest, Dredd, Walking with Dinosaurs, The Loft, and Pete's Dragon. In 2017, he played Skurge in Thor: Ragnarok. He went on to star in the feature films Acts of Vengeance, Hangman, and Bent. On TV, he starred as John Kennex in the short-lived series Almost Human. He currently stars as William "Billy" Butcher in the Amazon series The Boys.
Karl Urban mostly plays action-oriented roles on both film and television. For this reason, he constantly trains to stay fit. Of course, proper nutrition is also a crucial part of his healthy lifestyle aside from his workout routine. He shared in an interview that he eats more conscientiously when preparing for a role.
To consume more proteins, he would usually have chicken and broccoli. He'd also cut down on beer and fatty foods. Nonetheless, he doesn't entirely deprive himself of whatever he wants to eat. He tries to balance it out by eating in moderation. "Quality of life matters more to me than vanity – I like beer, fries and burgers. There's only so long you can eat chicken and broccoli," explained the actor.