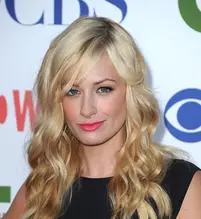 Hollywood actress Beth Behrs started her career in 2009, debuting as Heidi in the film American Pie Presents: The Book of Love. After this, she made her first television role in an episode of NCIS: Los Angeles. She next appeared in Castle, as well as in the Hulu series Pretty Tough. Her next film role was in 2011's Adventures of Serial Buddies.
Behrs rose to fame after landing the role of Caroline Wesbox Channing in the CBS sitcom 2 Broke Girls. She played the said character from 2011 to 2017 where it aired on television for six seasons. The actress also received Teen Choice and People's Choice Award nominations for her role here. Simultaneously, the actress worked on the big screen as well.
She had performances in the movies Route 30, Too!, Monsters University, Chasing Eagle Rock, and Hello, My Name Is Doris. In 2014, the actress hosted the 40th People's Choice Awards. After this, she appeared as herself in Repeat After Me. Later in 2018, she guest-starred in an episode of The Big Bang Theory. She currently stars as Gemma Johnson in the sitcom The Neighborhood.
Apart from her diet plan, Beth Behrs stays in shape by following a workout routine. In an interview, the actress got candid about her fitness regimen.
"I'm a big fan of changing it up. I love going to Barry's Bootcamp so I can do short-distance running, and then definitely anything with weights and circuit training I love!" said the actress. Then boxing; I find that when I box, I get kind of the same runner's high that I got when I was a longer distance runner. I like ballet and Pilates, too. I'm a big fan of working out in general!
Behrs also swears by her yoga as one of her meditative workouts but she's also discovered that swimming can just be as relaxing and fun. "I love yoga, too, but with the swimming you get that cardio high that you get running, but it's also super meditative because you're in the water, you're alone, and you can't really hear anything!" she said.