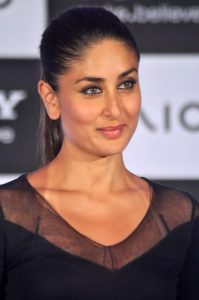 Bollywood star Kareena Kapoor is already slated for stardom in Hindi cinema. This is because her parents are already well-known actors. She entered the film industry in the early 2000s. She made her feature film debut in Refugee. Subsequently, she starred in Aśoka and Kabhi Khushi Kabhie Gham…. The latter was a huge hit. Afterwards, she encountered career downturn due to failures of her films to make it at the box office. This changed in 2004 when she starred in the movies Dev and Chameli. She was then acclaimed for her performances in Jab We Met and We Are Family. She recently encountered further success in the 2010s being the female lead in some huge hits like 3 Idiots.
The 36-year-old actress maintains her slender figure and healthy body by living a healthy life. She focuses on fitness and nutrition to be able to stay strong and fit at the same time. She understands the importance of eating right in order to preserve her body's healthy state. Besides, she knows that eating unhealthy results to her weakened body. Being a prolific actress in Hollywood, it is important for her to have the long-lasting energy to work. She knows that the only way to achieve this is through healthy eating.
She starts her day healthy. For breakfast, she has muesli, cheese, bread slices or paranthas with milk or soya milk. For lunch, she has chapattis, dal, adequate green salads and soup. She prefers to eat healthy snacks as well. Instead of eating fried foods or chips, she opts to have protein shake and fruits for snacks. For dinner, she typically has chapattis, dal or vegetable soup. It is obvious that the actress focuses one eating a vegetarian-like diet. She also keeps herself hydrated by drinking 6-8 warm water everyday. Also, she chooses to eat her meals after every three hours.