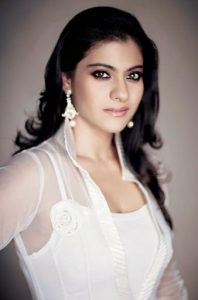 Indian star Kajol comes from a family belonging to the film industry. Ultimately, she also began a career as an actress. Her debut was in Bekhudi released in 1992. Subsequently she starred in Baazigar, which was a box office hit. Throughout the '90s the audiences saw her perform in commercially successful movies. This includes Yeh Dillagi and Hum Aapke Dil Mein Rehte Hain. She also played the antagonist in Gupt: The Hidden Truth. This got her Best Villain Award at the Filmfare. For her role in Kuch Kuch Hota Hai, she won her first Filmfare for Best Actress. She won again for 2001's Kabhi Khushi Kabhie Gham…, and then again in Fanaa. She began her 2010s with a strong note, winning the Best Actress at the Filmfare again for My Name Is Khan. Her latest film is 2015's Dilwale.
The actress may be in her 40s, but her physical appearance can put her as someone several years younger. After taking a break due to the birth of her second child, she's appearing in films again. She's lost weight again and she's back to being a leading actress. She said in an interview: "I control my diet as I believe I have to take care of myself. I intend to live at least till I'm 100, so I should take care as I have some 70 years to go (laughs)! Having said that, I have my regular life, I go on holidays, etc. I am obsessed with fitness, not with losing weight."
The actress even said that it took her around a year to lose weight. This was done deliberately and of course in a healthy way. She focused (and still does) in eating only nutritious foods. She only ate smaller meals and practiced portion control at all times. Even up to now she still sticks to a low-calorie diet. She also avoids eating unhealthy foods, such as oily and starchy foods. She also stays away from foods high in sugar.