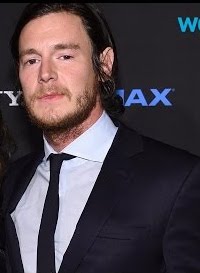 American actor Benjamin Walker got his start in the mid-2000s. He made his debut in the movie Kinsey. He next appeared in the film The Notorious Bettie Page. On television, he had his first role in an episode of 3 lbs. He later portrayed Harlon Block in the film Flags of Our Fathers. After acting in a few short films, he had a role in the movie The War Boys. He became further known in the 2010s. This was after landing the role of Abraham Lincoln in the film Abraham Lincoln: Vampire Hunter.
He next appeared in the made-for-television film Muhammad Ali's Greatest Fight. In 2015, he portrayed George Pollard, Jr. in the movie In the Heart of the Sea. He also co-starred with Teresa Palmer in the film adaptation of the Nicholas Sparks novel The Choice. Subsequently, he starred in the feature films The King's Daughter and Shimmer Lake. As an actor, he also became known for his portrayal of Patrick Bateman in the Broadway musical adaptation of the movie American Psycho.
For his role as Patrick Bateman in Broadway's American Psycho, the actor upped his workout routine in order to get fitter. Talking about his goal for the character's physique, he said: "I feel like he should be attractive but scary, prison-ripped." To achieve this, he said he would work out with a trainer five times per week every morning. And the remaining two days he would workout on his own.
To find out what his exact routine was, here goes – "Mr. Walker completes six rounds per workout: two different circuits, three times each. A circuit combines a "superset" (consecutive exercises working different muscles) with a "giant set" (same muscles, different angle, eg, push-ups followed by cable crossover) and consists of more than 100 total reps." Between rounds, he would also spend two minutes skipping and wound conclude his regimen by stretching.