Entry into Show Business and Plastic Surgery Rumors
Best known for her role as Darla on the hit shows Buffy the Vampire Slayer and Angel, as well as her portrayal of Rita Bennett on the critically acclaimed series Dexter, Julie M. Benz is certainly a television staple in the United States. Born on May 1, 1972 in Pittsburgh, Pennsylvania, she first got into ice skating beginning when she was three. She eventually competed professionally, where she finished in 13th place in the 1988 U.S. Championships.
However, when she was 14, she suffered a stress fracture in her right leg that caused her to take some time off from ice skating. She eventually shifted her focus into acting. Benz recalled that when she was 15, she was told by an acting coach that she'd never be a successful actress and used this as a motivation in striving to succeed in the industry.
In 1989, at age 17, her figure skating career was officially over. After this, she became active in the local theater scene. The following year, her professional acting career started when she made a minor speaking role in the 1990 horror movie Two Evil Eyes in the segment "The Black Cat".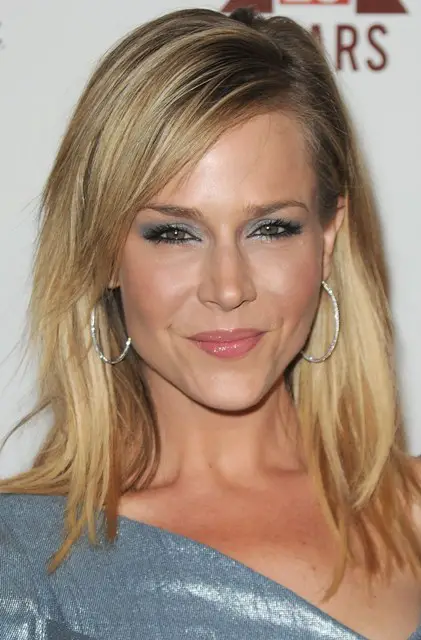 Benz has since established herself as a prolific film actress and well-known television star. As she ages in the entertainment industry, much emphasis has been put to her physical transformations, which reportedly are the result of going under the knife. Observers cannot be blamed for starting such claims as Benz, 42, surprisingly looks way younger than her actual age.
This alone arises speculations, because despite her age, the actress appears fresh looking with a smoother and fuller face. Rumor has it that Benz may have had fillers injected into her face to maintain looking youthful and radiant, primarily contributing to her incredible looks even when she's already in her 40s.
Her lips have also become puffier that lip injections may be at play, possibly a Juvederm or Restylane. Another factor contributing to her youthful appearance is her tight forehead as it doesn't show significant wrinkles, which is unlikely for her age. Because of this, she's also suspected of having Botox to help eliminate the signs of aging.
Aside from having her facial features enhanced, the 42-year-old actress is also rumored of undergoing a breast augmentation. Reports of the surgical procedure began to surface when she stepped out with a seemingly larger breasts. Onlookers thought it was apparent how her cleavage has gone more prominent and fuller as this wasn't the case when she was still on Dexter.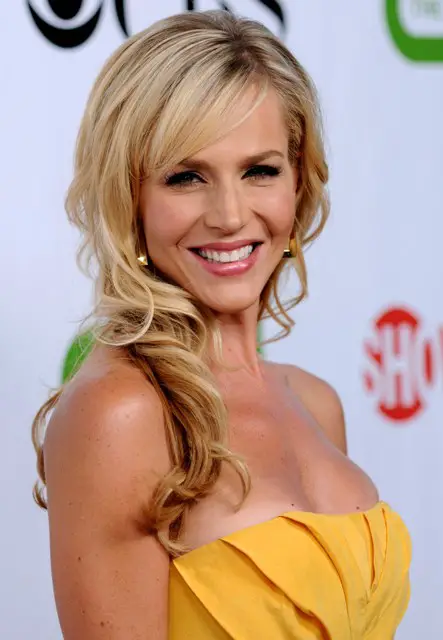 Further Acting Credits
Regardless of the rumors, Benz still proved to be an effective actress. Attending New York University to study acting after high school, she moved to Los Angeles after completing her course and two week after relocating, was chosen for a small part in an episode of the TV series Married… with Children in 1994. Before that, she already played the role of Babs Nielson in the short-lived sitcom Hi Honey, I'm Home! from 1991 to 1992.
She had auditioned for the role of Buffy Summers but lost the part to Sarah Michelle Gellar. She was, however, offered the minor part of Darla in the pilot episode but her character received good reception from the viewers that she was extended for a few more episodes.
She later reprised her role in Buffy the Vampire Slayer's spin-off Angel from 2000 to 2004. She achieved wider recognition when she landed the role of Rita Bennett on Dexter in 2006. She played the part until 2010 and it got her some accolades – a Saturn Award for Best Supporting Actress on Television and Satellite Award for Best Supporting Actress – Series, Miniseries or Television Film.
She has since appeared on other television shows such as No Ordinary Family, Royal Pains and A Gifted Man. As of 2013, she plays Mayor Amanda Rosewater on the TV series Defiance. On the big screen, Benz has played some notable roles in such films as Shriek If You Know What I Did Last Friday the Thirteenth, Locusts: The 8th Plague, Kill Your Darlings, Rambo and Saw V, among others.