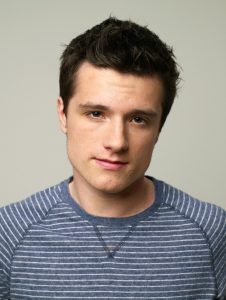 Hollywood actor Josh Hutcherson debuted in the 2003 film American Splendor. This was followed by another role in 2004's Motocross Kids. He had a small role in The Polar Express. Next, he played Bucky Weston in Kicking & Screaming. Hutcherson's first starring role was in the 2005 film Little Manhattan. He also starred in Zathura: A Space Adventure. Later, he portrayed Jesse Aarons in 2007's Bridge to Terabithia, for which his performance was praised and got Young Artist awards
The actor went on to star in the films Firehouse Dog, Winged Creatures, and Journey to the Center of the Earth where he played Sean Anderson. His career further blossomed in the 2010s. This started with roles in The Kids Are All Right and Journey 2: The Mysterious Island. The actor came to international prominence after winning the role of Peeta Mellark in The Hunger Games. The movie became a box office success and so were its sequels, The Hunger Games: Catching Fire, and The Hunger Games: Mockingjay – Part 1.
He reprised his role as Peeta in the final The Hunger Games: Mockingjay – Part 2. In addition to acting, Hutcherson has also ventured into producing. He's served as executive producer for the films Detention, The Forger, and Escobar: Paradise Lost. After completion of The Hunger Games films, he starred in the movies In Dubious Battle, The Disaster Artist, and Tragedy Girls. He also currently stars the lead in the Hulu series Future Man.
The actor upped his workout routine to prepare for his role as Peeta Mellark in The Hunger Games films. During this period, he was able to bulk up thanks to his vigorous training. According to his trainer, he worked out five hours per week, which included an hour of basketball and four hours "circuit-style gym sessions". Moreover, every session "would typically include two fresh mash-ups—combining exercises from different disciplines, like TRX, pliometrics, and BOSU Ball workouts".