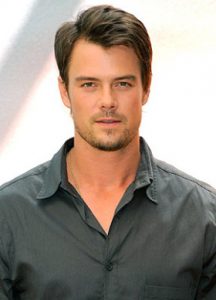 American actor Josh Duhamel started his career in the show business as a model. He began his acting career in the late 1990s as Leo du Pres on the soap opera All My Children. He next became known for his role as Danny McCoy on the TV series Las Vegas. In the 2000s, he appeared in the feature films The Picture of Dorian Gray as the title role, as well as in Win a Date with Tad Hamilton! as the title role again.
He became known among mainstream audience for his role as Captain William Lennox in Transformers. He reprised his role in the sequels Transformers: Revenge of the Fallen and Transformers: Dark of the Moon. He's also starred in the romantic comedies When in Rome and Life as We Know It. On TV, he starred on the short-lived series Battle Creek and had a recurring role on the miniseries 11.22.63.
The 45-year-old actor maintains his fit and strong physique by his regular workouts. He admitted that his age also requires him to be more serious when it comes to his fitness routine. So, how does the Hollywood star stay lean with his ripped body? In the present the actor says he mostly performs circuit training to stay lean and have a well-defined body. He said in an interview:
"I do circuit training with heavy cardio at least three times a week— heavy lifting if I'm looking to bulk up and keep muscle on—and interval 100-yard sprints uphill every day." The actor also confessed he also does yoga. He said: "I'm 43, man… I need the flexibility…and it kicks my ass!" Being an actor, a husband, and a dad, John is pretty awesome to manage to keep himself sexy and healthy by training diligently. That's why it's not really surprising that he looks younger than his actual age.