Early Career and Breakthrough in The Fast and the Furious
Jordana Brewster was born on April 26, 1980 in Panama City, Panama to Brazilian former swimsuit model Maria João and American investment banker Alden Brewster. When she was two months old, she left Panama with her family for London. She then spent six years of her life in London before moving to her mother's native city of Rio de Janeiro. There, she learned to speak Portuguese fluently.
At age 10, she left Brazil and settled in Manhattan, New York City with her family. She attended Convent of the Sacred Heart and graduated from the Professional Children's School. She went on to study at Yale University in New Haven, Connecticut where she graduated with a degree in B.A. English.
She made her acting debut in daytime soap operas, beginning with a one-episode role in All My Children, followed by a recurring part as Nikki Munson in As the World Turns, which she played from 1995 to 2001. Her performance in the show earned her a Soap Opera Digest Award for Outstanding Teen Performer in 1997.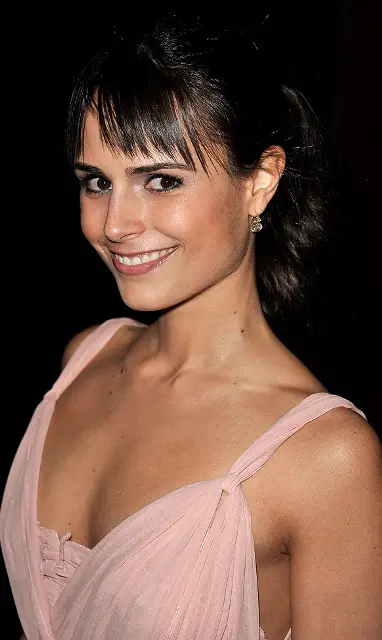 Her first film appearance came in 1998 with the science fiction horror film The Faculty, directed by Robert Rodriguez. Reviews were positive and it became a commercial success, earning $40 million worldwide on a $15 million budget. The following year, she starred as Sarah Weinstock in the miniseries The '60s. The miniseries gained good reviews and was nominated for three Primetime Emmy Awards.
In 2001, she co-starred with Cameron Diaz and Christopher Eccleston in the drama film The Invisible Circus. Later that year, she was cast as Mia Toretto in The Fast and the Furious, alongside Vin Diesel and the late Paul Walker. The Fast and the Furious was a commercial success, earning $207,283,925 worldwide on a $38 million budget.
Her next film came in 2004, playing one of the lead roles in the action-comedy movie D.E.B.S., which did not receive a wide release. She next appeared as Grace Chance in 2005's Nearing Grace. In 2006, she starred alongside James Franco and Tyrese Gibson in the drama film Annapolis. It failed at the box office, only earning $17,496,992 against its $26 million budget but found success on DVD selling and rental.
Also in 2006, she played the role of Chrissie in the slasher movie The Texas Chainsaw Massacre: The Beginning. The movie was widely panned by critics, receiving a Golden Raspberry nomination for "Worst Prequel or Sequel". It has a worldwide gross of US$51,764,406 against its $13 million budget.
The following year, she was cast as Jane Smith in a pilot for a television series Mr. and Mrs. Smith, based on the 2005 film of the same name but the ABC network decided not to commission a series. It was then shown as a television movie instead.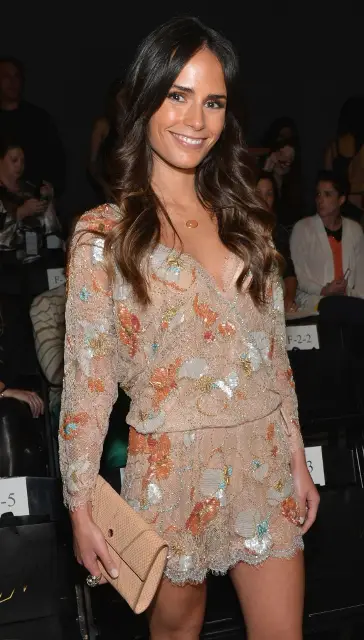 Subsequent Projects and Plastic Surgery
In 2008, she became known among television viewers for her recurring role as Jill Roberts in the series Chuck. The following year, she reprised her role as Mia Toretto in Fast & Furious. She continued to star in the film's sequels such as in Fast Five (2011) and in Fast & Furious 6 (2013).
She's currently filming Fast & Furious 7, due for release in 2015. The Fast and the Furious has become Universal Studios' biggest film franchise of all time, having earned $2.3 billion as of October 22, 2013. She also stars in the upcoming movies American Heist and North of Hell.
Brewster also did substantial work on the small screen, landing recurring roles in such TV series as Dark Blue and Gigantic. As of 2012, she plays the role of Elena Ramos in the television series Dallas.
The Panamanian-American beauty is also known for her unique face that captivates viewers every time. Knowing that her other fellow actresses have had something done to enhance their looks, Brewster shared in an interview what her thoughts on plastic surgery are.
According to The Fast and the Furious actress, she thinks that plastic surgery is a great tool for prolonging good looks, and if it's readily available, there's no reason not to use it. With this statement, Brewster not only admitted her open-mindedness to cosmetic enhancements, she also implied that she may be undergoing procedures in the future.
Despite her lack of experience when it comes to being surgically enhanced, she managed to be included in the Maxim Hot 100 list in the past, somehow making her an exception as she's all natural. When asked about the possibility of breast implants, she revealed that she prefers using bra inserts instead of undergoing a surgery. Not only is it easier, but it's also cheaper.