Career Start in French Cinema to Hollywood Stardom
Eva Gaëlle Green was born on July 5, 1980 in Paris, France to actress Marlène Jobert and dentist Walter Green. She has a twin sister, Joy. She grew up in France and went on to attend the American University of Paris, an English-speaking institution. At age 14, she decided she wanted to pursue acting after seeing Isabelle Adjani in The Story of Adele H..
She continued her education at St. Paul Drama School in Paris and later took an acting course at Webber Douglas Academy of Dramatic Art in London. She then traveled to New York City to study film direction at New York University's Tisch School of the Arts.
After completing her studies, she returned to Paris where she performed in numerous plays. In 2001, she appeared on stage with the play Jalousie en Trois Fax, for which she earned a Molière Award nomination. The following year, she performed in a production of Turcaret .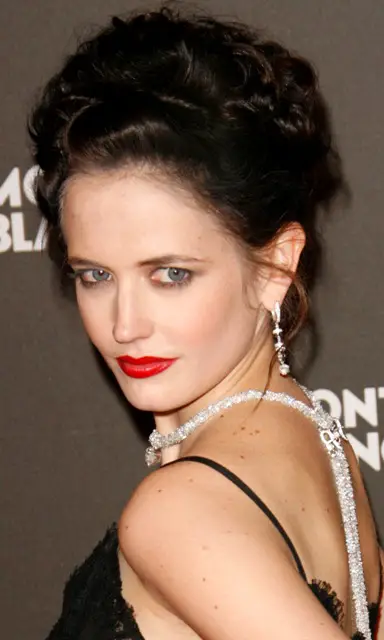 In 2003, she made her film debut with Bernardo Bertolucci's The Dreamers, where she played the role of Isabelle. Her performance, including nude and graphic sex scenes, was well-received by critics, with some comparing her to Liv Tyler. After The Dreamers, she starred as Clarisse in the French crime-adventure film Arsène Lupin.
Her performance in The Dreamers caught the attention of Ridley Scott that he cast her in his 2005 epic film Kingdom of Heaven, alongside Orlando Bloom, Jeremy Irons, Brendan Gleeson and Edward Norton. In the film, she plays the role of Sibylla, the sister of the leper King Baldwin IV, Tiberias, who is unhappily married to Guy de Lusignan and begins an affair with Balian of Ibelin, played by Orlando Bloom.
The film was met with mixed reception upon its release, although Green was particularly lauded for her performance with The New York Times saying her performance was "with a measure of cool that defies her surroundings". The film was a commercial flop in the United States and Canada, only earning $47 million against its $130 million budget. The movie, however, performed better in Europe and in other nations, generating the total gross of $211,652,051.
In 2006, she gained wider recognition for her role as Vesper Lynd in the James Bond feature Casino Royale, opposite Daniel Craig. The movie was met with positive reviews and was a major box office success, earning $599,045,960 on a $150 million budget.
For her performance in Casino Royale, she won the BAFTA for Rising Star Award and the Empire Award for Best Female Newcomer. She was also nominated for a Saturn Award for Best Supporting Actress, as well as for a National Movie Award for Best Performance by a Female.
Following the success of Casino Royale, she starred in the fantasy-adventure movie The Golden Compass, where she reunited with Daniel Craig. The film also starred Nicole Kidman and Christopher Lee. Reception for the movie was mixed but it was a commercial success, grossing $372,234,864 on a $180 million budget.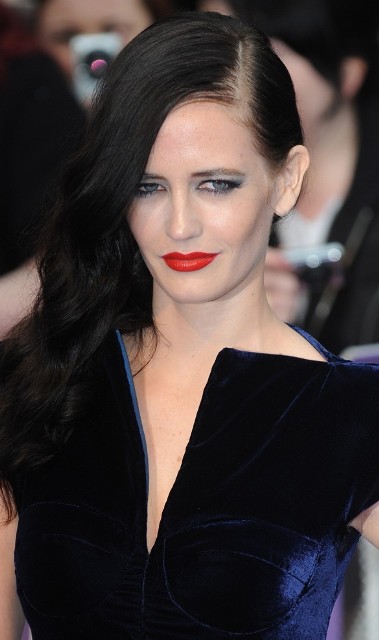 Subsequent Films and Plastic Surgery
She next starred as Emilia / Sally in the British film Franklyn, portrayed Miss G in the independent movie Cracks and played the role of Rebecca in the 2010 film Womb. In 2011, she starred opposite Ewan McGregor in the feature Perfect Sense, which premiered at the 2011 Sundance Film Festival.
It was also in 2011 that she landed the role of Morgan Pendragon in the television series Camelot. The following year, she starred opposite Johnny Depp in Tim Burton's Dark Shadows. In the film, she plays Angelique Bouchard, a vengeful witch who plots a vendetta against Barnabas (Depp) and his family.
Dark Shadows garnered mixed to negative reviews and earned a worldwide total of $245,527,149 against its $150 million budget. For a Burton film, Dark Shadows achieved below-average domestic box office earnings.
Green's unwavering beauty and sex appeal are two of the things that helped her land the coveted role of the Bond girl Vesper Lynd in Casino Royale. However, in an interview with InStyle magazine, she revealed that her decision not to succumb to plastic surgery in a place where almost everyone's doing it left her feeling insecure.
She explained that those actors and actresses around her who have Botox or cosmetic procedures make her more aware of age and that she feels awful about it. She added: "In Los Angeles, I feel like the ugly duckling, like I'm from Venus or something."
In addition to not going under the knife, the Dark Shadows actress also refuses to engage herself in dieting as it can also be depressing, just like plastic surgery.