Early Career to Becoming Hollywood's Craze
John Joseph Travolta was born on February 18, 1954 in Englewood, New Jersey, United States. He studied at Dwight Morrow High School but dropped out in 1971 at the age of 17. He traveled across the Hudson River to New York City and landed a role in the touring company of Grease. He then relocated to Los Angeles to further pursue a career in show business.
He made his television debut in 1972 with the series Emergency! playing a fall victim. That same year, he appeared in an episode of the series Owen Marshall: Counselor at Law, followed by other shows like The Rookies and Medical Center. In 1975, he made his film debut with The Devil's Rain.
The following year, he had his first significant role as Billy Nolan in the horror film Carrie. During this time, he was in a relationship with actress Diana Hyland, whom he met while filming the TV movie The Boy in the Plastic Bubble. Hyland, however, died of breast cancer in 1977.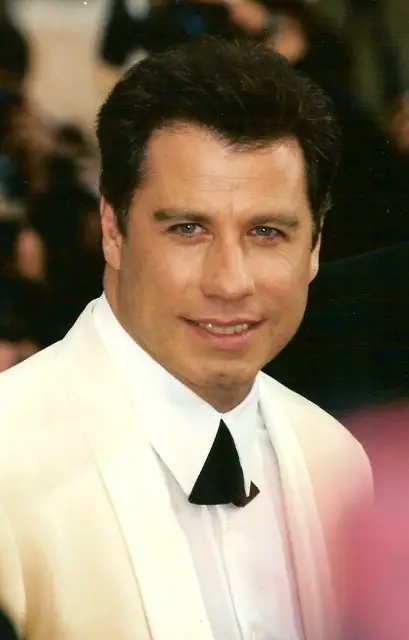 From 1975 to 1979, he gained recognition for his role as Vinnie Barbarino in the sitcom Welcome Back, Kotter. He also explored his musical abilities by releasing the single "Let Her In", which became a hit reaching No. 10 on the Billboard Hot 100. In 1977, he came to further fame when he starred as Tony Manero in Saturday Night Fever. This was followed by his notable portrayal of Danny Zuko in Grease.
Both motion pictures were among the most commercially successful films of the decade and instantly catapulted Travolta to international stardom. For his role in Saturday Night Fever, he was nominated for the Academy Award for Best Actor. His influence as a performer proved to be greater when, in 1980, he inspired a nationwide country music craze following his performance in the hit film Urban Cowboy.
After Urban Cowboy, he starred in a number of films that became both critical and commercial disappointments, putting a strain on his career. These films include Perfect and Two of a Kind. During this time, he turned down roles that would later become blockbuster hits like American Gigolo and An Officer and a Gentleman.
In 1989, he returned to the spotlight after he starred alongside Kirstie Alley in Look Who's Talking. The movie grossed $297 million, making it his most commercially successful feature since Grease. He also reprised his role in the sequel, Look Who's Talking Too (1990). The following year, he married actress Kelly Preston. He once again played James Ubriacco in Look Who's Talking Now (1993). However, it was his role as Vincent Vega in Quentin Tarantino's Pulp Fiction that truly revived his appeal as an actor.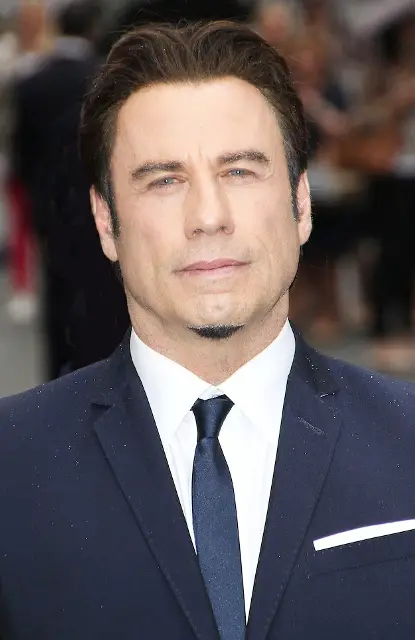 His work in the film revitalized his career, bringing him back onto the A-list. He also received numerous nominations including Golden Globe, BAFTA and Academy Award for Best Actor. He then went on to play remarkable roles in such movies as Get Shorty, Face/Off, A Civil Action, Primary Colors and The General's Daughter.
During the 2000s, he starred in a number of feature films including L. Ron Hubbard's Battlefield Earth (2000), Swordfish (2001), Ladder 49 (2004), Be Cool (2005), Wild Hogs (2007) and Hairspray (2007). For his performance as Edna Turnblad in Hairspray, his first musical film since Grease, he was nominated for the Golden Globe Award for Best Supporting Actor – Motion Picture.
Plastic Surgery: Even Men Are In
John Travolta, 60, has reportedly refused to age the natural way. At the 2014 Oscars, the Grease actor, along with the once Hollywood sex symbol Kim Novak, were both slammed for looking so different, in an artificial kind of way. Many people were surprised to see his wax-like figure, and his once dreamy persona in Saturday Night Fever and Grease, now gone.
Though he hasn't admitted of any cosmetic procedures, people are convinced that he's had his way onto something with the way his face appears to be so pulled very tightly. And there's no way that his boyish charm becoming way more plastic is something that nature does.