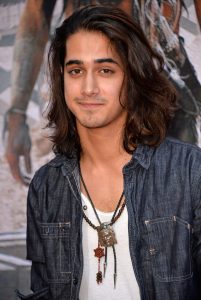 Canadian star Avan Jogia had his career start in the mid 2000s. His first recurring role was as Sam on Aliens in America. He next appeared on the TV movies Gym Teacher: The Movie and Spectacular!. He had another recurring role on the show Caprica as Ben Stark. In the 2010s, he became known for starring as Beck Oliver on the Nickelodeon series Victorious. That same time he made his big screen debut in the movie Finding Hope Now. After Victorious ended, he starred as Danny Desai on the short-lived series Twisted. He next portrayed Tutankhamun on the miniseries Tut. This year, he will star on the upcoming Syfy series Ghost Wars. He's also starred in the recently released films The Drowning, The Outcasts, and The Year Of Spectacular Men.
The actor, in his average physique makes sure he stays strong and with lean muscle mass to sustain his health and fitness. Being an actor naturally makes him active. He's always on the go, so that kind of helps him avoid physical inactivity. He hits the gym whenever he can and he strives to exercise on a more regular basis. When his schedule doesn't permit it, he strives to do small exercises wherever he is. He knows that achieving a ripped body is no easy task.
To start right, he does this by boxing. Not only is this a great sport for improving his core and his strength, it's also something he enjoys doing. Boxing also makes him feel stronger, which is something he needs in order to be more efficient in his work as an actor and performer. Aside from boxing, Avan enjoys spending his time swimming and jogging. He also loves outdoor activities, such as playing sports and hiking. He does this to be diverse in his fitness regimen.